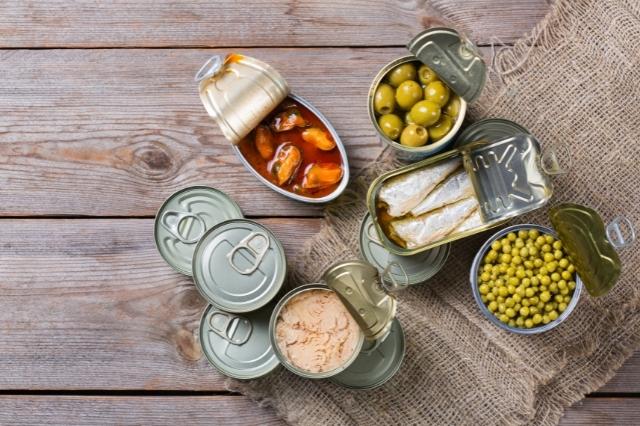 One thing is clear if you work in the logistics and transportation industry: transporting perishable goods like food is always a hot topic. When transporting perishable food, it's crucial to have all of your paperwork in order while going through customs inspections. Government programs have been created over the past few years in order to speed up this process. If you are dealing with frozen food, you will also have to ensure proper refrigeration in an effort to stick to safety and health regulations. In this post, we'll look at the list of the most perishable goods that are regularly transported across the United States and Mexico's border.
Why Is Food Tricky To Ship Across The Border?
Getting your parcel from one country to another is a lot different than shipping it over state lines. The procedure becomes even more complicated if your parcel contains perishable food. Let's take a look at why food is so tricky to ship.
Food Might Spoil
Your package should get to its destination in the same condition as it was when it left, which is especially difficult to ensure when it comes to food. Frozen foods will thaw, and fresh fruit might spoil by the time the package finds its way to the intended location. Think about the conditions your food package needs to stay fresh and make sure it is only shipped in a way that is conducive to these conditions. Dry goods may be fine to ship, but fresh produce or meat can be more difficult.
Here is where the cold chain plays a fundamental role. Logistics companies typically provide these services to pharmaceutical and perishable goods industries. Trucks must be equipped with temperature-controlled systems for long trips without transshipment to provide constant temperatures during travel. But what happens if the freight needs to be transloaded at the Mexican border? In this case, the merchandise needs to be moved from one trailer to another. Refrigerated cross-dock solutions are available to ensure that the product temperature does not change while it is being moved from one trailer to another.
Only Certain Foods Are Allowed
Most perishable foods transported across the border between the US and Mexico aren't illegal, but there are some foods that won't make the cut. If you want to import food for commercial purposes, talk to a Customs and Border Protection (CBP) Import Specialist at the U.S. port of entry or at the Agriculture and Prepared Products Center for Excellence and Expertise. The Import Specialist can tell you everything you need to know about the requirements, which vary based on the type of food (perishable/non-perishable), the country of origin, and whether or not there are any quotas or other limits on what you wish to import.
The U. S. Department of Agriculture (USDA), and the U.S. Food and Drug Administration (FDA) are the government institutions in charge of the admissibility of various perishable food products imported into the United States. If the products contain meat, egg, milk, poultry, or other animal-origin products, you may require special permits, health certificates, and/or other specified certifications. If the product you wish to import is a plant or farm animal product, you should consult with the U.S. Department of Agriculture.
Boxes Aren't Always Upright
International shipping takes a while sometimes, and boxes of food might tip over during the long haul. This may damage your food and create a huge mess in the process. Dealing with non perishable food items such as canned soups or canned beans is a completely different game than having to move raw meat or ground beef. Raw meats not only will require refrigeration but also needs to be stored properly respecting food safety laws. If you need extra information, here are a handful of tips to help you packaging for international shipments.
Top 10 Perishable Foods exported from the United States to Mexico
After the manufacturing sector, the agri-food industry comes as the second most important industry in bilateral commerce between both countries. According to data from Mexico's Department of Agriculture, the country imported agricultural products worth 26,555 million dollars from the United States in 2021. That is a 40 percent rise year-over-year and a market record for perishable food.
Below, you will find a list of the top 10 perishable foods from the United States that represent 41% of Mexico's total agri-food imports.
1. Avocado
Seven of every ten avocados consumed in that northern country are from Mexico, Michoacán being the leading state of production in the world (representing 84%), and is the only one certified by the US authorities. On average, between 100,000 and 130,000 tons of avocado are produced daily.
In 2021, Mexico reached a production of close to 2.5 million tons of avocado, of which 1.4 million were exported. That is, more than 52% of what is produced in Mexico is exported.
2. Tomato
Tomato is one of the most exported agricultural products in Mexico, with constant growth in recent years. Approximately 80% of the tomatoes produced are exported, making a way in the international market share with 25.11 percent of the value of world exports.
3. Bell Pepper
Mexico has positioned itself in recent years as the main exporting country of fresh bell pepper with a worldwide share of 29 percent, and with the United States, Canada, and the United Kingdom as main destinations.
Chihuahua and Sinaloa are the states with the highest production of this product.
4. Corn
Although Mexico is the #1 producer and exporter of white corn in the world, they import corn from the United States for logistical reasons. The first and most important reason is related to price. It is cheaper to transport it from the neighboring country to supply consumers who live in border states such as Nuevo León and Tamaulipas.
5. Soybeans
Soybeans are used in the production of a variety of eat foods. Grains and oilseeds (for the production of edible oils) are the agricultural products that benefit the most from Mexican purchases. According to the Mexican Ministry of Economy, Mexico is in deficit with soybeans because it imports 95 percent of what it requires, with 85 percent coming from the United States.
6. Dairy Products
Dairy products are among the most perishable foods on this list. Nevertheless, even though their exports continue to rise year after year. In 2021, dairy exports from the United States to Mexico reached an all-time high in volume, surpassing the volume record previously set in 2020. Products like milk and cheeses imported from the United States are now worth $1,800 million, that's a 28 percent increase year after year.
7. Pork Meat
According to Mexico's Pork Producers Organization, the country of tequila and mariachi consumes 2 million tons of pork per year while producing only 1.3 million tons. The lack of meat is covered by imports mainly from the United States. Among the traditional Mexican dishes prepared with pork are carnitas and cochinita pibil. During the Christmas season, the leg and loin are prepared in various ways.
8. Poultry
Chicken legs and thighs are parts of the chicken that are not commonly eaten in the United States but are popular in Mexico. Other chicken parts, such as breast and wings, are consumed in the United States. The United States is the main supplier of chicken meat to Mexico, with an estimated market share of 87%.
9. Pineapple
Mexico is the ninth world producer of this tropical fruit with an average volume of 73 thousand tons, so it is positioned as the seventh exporter of pineapple in the world, having a share of 1.9 percent in global sales.
10. Cucumber
Worldwide, Mexico is the sixth largest cucumber producer. 72.3% of the production goes to export, with the United States being the main destination.
Sinaloa is the state with the highest production for exports in Mexico.
Joint Pilot Inspection Program
In recent years, Mexico and the USA operate a joint pilot inspection program to speed-up agricultural and livestock exports. The passage of products through Colombia, Nuevo Leon, and Laredo, Texas crossing has been reduced by 3.5 hours. To speed up the crossing of Mexican agricultural and livestock exports to the USA, the Secretariat of Agriculture and Rural Development (SADER), the Tax Administration Service (SAT), and the Customs and Border Protection Office (CBP) operate this joint pilot inspection program.
The program consists in the crossing of transports that have the Customs-Trade Partnership Against Terrorism (CTPAT) security certification of the United States through Mexican customs without the need for inspection, using a special fast lane called fast, which reduces the border crossing time by 3.5 hours on average.
The joint program aims to expedite Mexican export inspections; if sanitary suspicions are detected in US territory, the shipment is immediately returned to its point of origin via the same special lane. More than 23 thousand tons of perishable foods (86 percent vegetables and 14 percent meat products) have crossed to the United States via the Colombian customs Fast lane, Nuevo Leon – Laredo Texas, in an average time of 1.5 to 2 hours, compared to the normal crossing time of five to seven hours.
Final Notes
It is impossible to overstate the importance of complying with importing rules, regulations, and procedures when dealing with perishable food to export/import. Exporters may want to seek advice from private-sector experts who specialize in importing produce into or from the United States.
You can call the ILS Company at 1 (800) ILS-9712 to see how we can make the process easy. Learn all about our services by browsing around our website and find out how we can help.