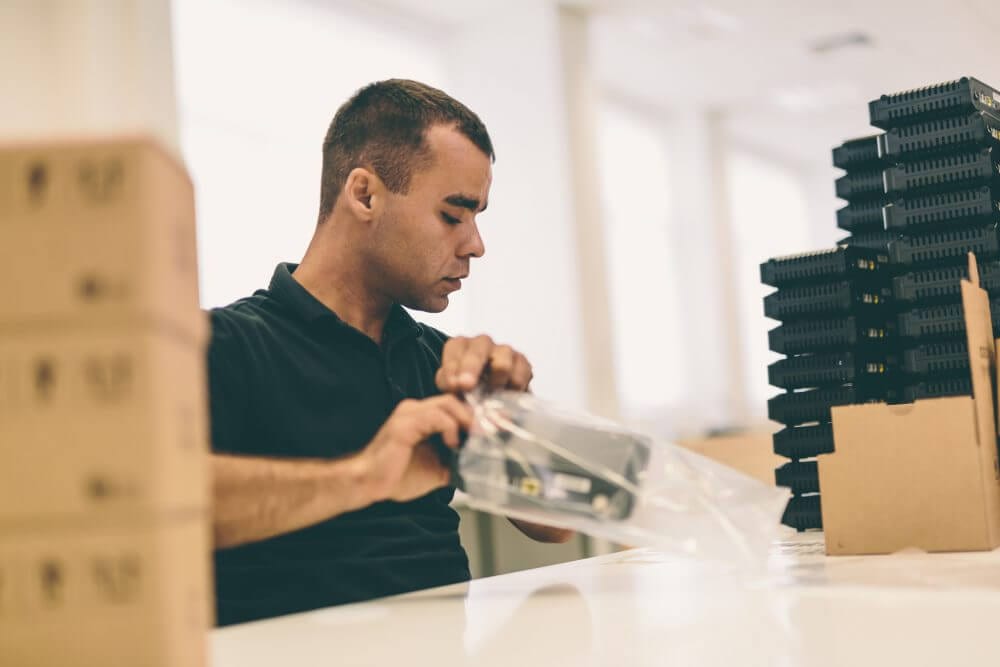 Getting orders from foreign countries is a sign that your business is expanding, which is great news for your company. However, this also means that your shipments will be in transit for a longer period of time and might need a little extra protection to survive the journey. Here are some packaging tips for international shipments.
Choose the Right Box Size
The bigger the better is not a rule that applies to packaging shipments, especially when they're headed all the way to a different country. Your boxes should be packed tightly so there's no room for their contents to slide around while they're in transit. Even large items should be packed in boxes that are roughly the same size, and if you must use a box that's significantly bigger than the product you're shipping, fill in the empty space with protective packing materials.
Don't Overfill
Although you want to take up the full volume of the box you're shipping, you also don't want to cram too much into one box at one time. If you try to fit more into a box than it can handle, it may end up bottoming out and spilling the contents. Never try to force things into a package that simply won't fit, or the box could break, and the package inside could become damaged.
Label Properly
It's always important to label your packages, even if you're just moving from one house to another. Proper labeling helps the shipping company ensure that the package gets where it's supposed to go. Remember to remove or black out any old shipping information from reused boxes.
At the ILS Company, it's our job to get your package from your current location to its intended destination, no matter where that may be. Our website details our shipping and logistics services, but you can also call us at 1 (800) ILS-9712 for more information.