At the time of first hearing about the COVID-19, none of us knew how impactful it would be. Some thought that it was a short-term virus that would go away in a week or two. At the same time, others warned us about the long-term battle that we're currently fighting. Nevertheless, the impact that COVID-19 has had on various industries is astonishing, to say the least. One of the most impacted industries was the shipping industry and all the closely associated sectors. With that in mind, we will take a closer look at how COVID-19 amplified the importance of cold chain and what we should expect in the near future.
Understanding cold chains logistics
To elaborate on the impact of coronavirus on cold chain shipping, we first need to explain what cold chains are. It is when shipping companies keep their cargo in a cold environment throughout the route. Another way to refer to it would be temperature-controlled transportation. Whether they are personal climate-controlled containers or large warehouses, this cargo must stay cool for the entirety of the trip.
Cold storage
As you might have guessed, these climate-controlled storage capabilities do come at a higher cost. And, while there are warehousing solutions for this purpose, they too can be on the more expensive side. Not only do you have to invest in extra insulation and ventilation, but you also have to provide the power to keep the temperature in check. This increased price is reflected in the shipping cost, as cold chains are usually more expensive than standard ones.
Up until COVID-19, there was a need for these cold chains, but not to a great extent. Shipping companies usually offered temperature-controlled shipping as a luxury service. People primarily used them for items that absolutely had to stay in a cold environment. But, once coronavirus struck, the shipping practices and needs have changed, and with them came the increase in demand for cold chains.
Why COVID-19 has increased the importance of the cold chain
Ok, so it's late winter of 2020, and coronavirus has just struck. The first thing that countries did was major lockdowns. With those came a substantial decrease in travel and tourism. Shipping companies, in general, experienced considerable difficulties. Suddenly, countries put stricter measures on international shipping, especially regarding safety, sterilization, and country of origin.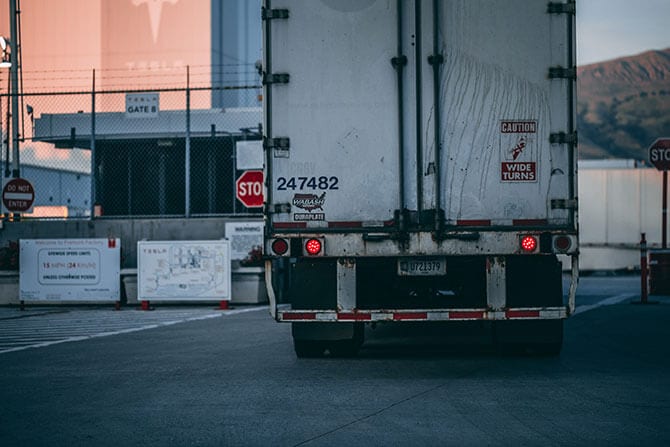 People usually reserve climate-controlled units for specific items.
Another significant impact was that tourists suddenly disappeared. Due to COVID-19, travel and tourism became impossible. This meant that the restaurants, hotels, and other tourist-based services suddenly did not need extra food. This became a serious problem for food manufacturers. All of a sudden, there was no need for supplies saved for the summer months. So, what are they to do? Should they let everything go to waste? Of course not. They decided to use international cold-chain shipping to ship perishable products (mostly food) to countries in need.
Shipping food
Apart from animals and plants, food is easily one of the most challenging things to ship. The reason for this is simple. Food easily spoils. To ship luxury food, you need to keep it cool. Therefore, most companies require cold chains to ship food products. Typically, there is not much of a need for imported luxury foods. But, once coronavirus came, the need and the availability of imported food items changed.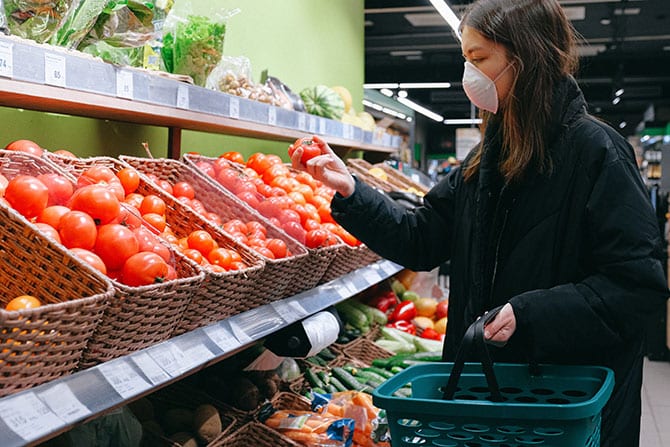 Once you research food shipping during COVID-19, you will understand the importance of the cold chain.
The sudden increase in food export caused a rise in cold chains. To deliver goods in pristine conditions, shipping companies had to use cold chains, both for local and international shipping. As time went on, stockpiling of food decreased, and so did the need for imported foods. But, food manufacturing companies still had to rely on international shipping if they were to survive the impact of the lack of tourists.
Shipping medicine and vaccines
Medical shipping is the most obvious example of how coronavirus brought on a more considerable need for cold chains. All of a sudden, a large number of people got sick and hence needed medical supplies. Other people became scared and did whatever necessary to protect themselves and their loved ones. This led to a sudden, widespread shortage of disinfectant supplies, surgical masks, hand sanitizers, and respirators. To address this shortage, countries, and companies had to come together and share medical supplies worldwide.
In the initial weeks of COVID-19, there was 30 times larger than regular demand for surgical masks.
Unfortunately, as the time goes by, the number of sick people just keeps rising, which has increased the need for further medical supplies and equipment. People still buy disinfectants and hand sanitizers, but nothing compared to the initial outbreak. Now, we can definitely see a need for medicaments used to boost immunity. Although masks, disinfectants, respirators, and hand sanitizers don't require cold chain, but are shipped regularly, as coronavirus has progressed, the need for cold-chains hasn't declined.
That is due to the fact that, fortunately, researchers have come up with vaccines that are currently being distributed worldwide. These vaccines all require cold-chain shipping to maintain their potency. So, while the need for certain supplies did decrease, others came to take their place as a form of replacement in an international supply chain.
What the future has in store
As it is now, there is little reason to think that the importance of cold chain shipping will decrease. We are yet to see the impact that vaccines will have and whether they will indeed be a long-term solution. Even if they are, there will still be a substantial need for medical supplies. As will there be for food export due to low tourism. So, all in all, one of the long-term effects of coronavirus is that cold chains and temperature control shipping will remain important.
The silver lining is that the technology revolving around cold chains has improved in strides. The requirements that COVID-19 has put on shipping have made cold chains technology one of the trends that will shape the future of the supply chain. The cold chain storages are more efficient, and the logistics services that companies provide are better than ever. If this continues, there will hardly be a reasonable comparison between what cold chain shipping looked like and what it's turning into. The importance of the cold chain will remain constant.