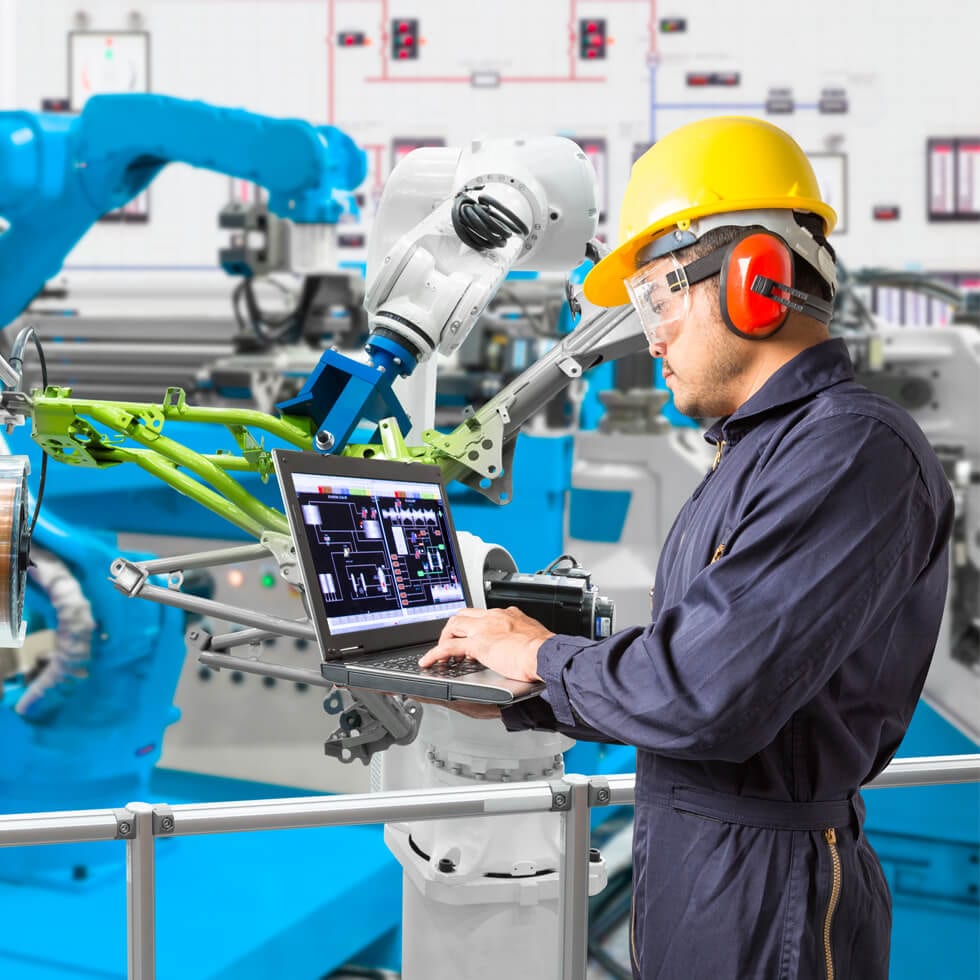 As most shippers in the United States are aware, Asia has been regarded as one of the best regions for cost-effective manufacturing. It has been that way for more than ten years. Things are changing now, however. The simple reason for it is that production costs in Asia continue to increase rapidly. This is particularly true for Chinese manufacturing companies. Add to this the excruciatingly long routes to ship goods to and from China, businesses are slowly beginning to set their sights elsewhere.
A large number of businesses consider Mexico to be the next big thing for manufacturing as they reconsider their international strategies for the supply chain. Several firms in the United States are now turning their attention towards near-shoring. This means that they are now relocating their production by leaving Asia and going to Mexico. There are several reasons behind this but one of the main purposes is to improve the responsiveness of the supply chain and reduce the overall costs.
WHAT PRODUCTS ARE MANUFACTURED IN MEXICO?
In general terms, Mexican manufacturing has a solid track record in exporting products from the automotive industry, machinery in general and industrial equipment, to professional, scientific, and control instruments.
Here's a non-exhaustive list of products made in Mexico and exported to the world daily:
Vehicles
Crude petroleum oils
Flat-screen televisions
Automatic machines for data treatment or processing
Process units, memory units, input and output units
Tractors
Auto parts
Telephones and communication equipment
Medical instruments
Merchandise for aircraft assembly or manufacturing
Refrigerators and cold equipment
Malt beer
Tomato
Avocado
Tequila
Cane sugar
Berries
Almost 80% of Mexican exports go to the United States, while only 2.7% to Canada. This makes Mexico a solid competitor if you are looking to manufacture outside of the US.
MEXICO VS CHINA, THE MANUFACTURING DUEL
There are numerous financial benefits associated with Mexico which makes it an excellent manufacturing alternative. These benefits once used to be exclusive only to Asia. Some of those they are:
the low carrying costs of inventory
currency stability
tax incentives
cheap labor
Recently, these benefits of manufacturing in Asia slowly began to disappear. For instance, the labor costs in China have increased remarkably in the past few years. This happened because of the increase in minimum wage rates. That's not all; these rates are expected to increase every year from now, fifteen to twenty percent more.
10 REASONS WHY YOU SHOULD CONSIDER MANUFACTURING IN MEXICO
If your business is manufacturing abroad and selling in the U.S., here are 10 reasons why you should consider manufacturing in Mexico.
#1. SHORT SUPPLY CHAIN
Reducing transit time between the U.S. and Mexico by near-shoring. It may seem obvious, but geography matters. A part manufactured in Mexico can be trucked to the United States in as little as one day. Short supply chains and short transport times for parts are inherently more efficient. The shorter haul length along with the fuel price volatility recently means that near-shoring is the ideal alternative to improve and maintain the operating margin for businesses.
#2. LOW-COST TRANSPORTATION & LESS STOCK
While it is true that manufacturing costs per part may be lower in some Asian countries, the cost of parts depends on more than just manufacturing. Shipping freight across the world isn't exactly "cheap". Also, these overseas shipping costs are likely to increase. There is also the fact that transoceanic shipping is usually only practical when you order a container full of parts or components. Shipping from Mexico, on the other hand, can be done in smaller volumes (pallet size orders are not a problem). Shorter lead and transit times allow shippers to cut down on their levels of safety stock. It allows them to allow lower costs for inventory handling and also lets them free up important working capital.
#3 YOU ARE ONE FLIGHT AWAY
Here's another obvious but important benefit of working with a manufacturer in Mexico: it's easy to go visit manufacturing companies in Mexico. Whether you want to meet in person to discuss your next order, view the operations, or work along with the local team to discuss a production issue, you are only a short flight away in the same time zone. No visas, no "red-eye" flights, no crippling jet lag, and no expensive business class airline tickets for you and your team.
#4. MEXICAN WORKFORCE IS HIGHLY QUALIFIED
Mexico's steady growth in global manufacturing is largely due to its highly skilled workforce. Numerous automotive and aerospace manufacturers have facilities in Mexico, which is both an indication of the overall skill level and a driver of increased skill achievement. Innovative public and private colleges graduate tens of thousands of specialized technicians every year. From operators to maintenance mechanics to toolmakers, the number of skilled workers in Mexico is constantly growing. Mexico has more engineering, manufacturing, and construction graduates per capita than most countries (including the U.S – see article on Forbes.com).
#5. GLOBALLY COMPETITIVE LABOR COSTS
In addition to a large number of highly skilled workers in Mexico's manufacturing scene, labor costs have risen rather slowly in the last two decades. This is not the case in many other countries with a solid manufacturing background, where labor costs have risen exponentially in recent years. According to Forbes magazine, labor costs in Mexico are now around 20% lower than Chinese labor costs. Moreover, with the cost of labor increasing rapidly in China, you can expect their labor rates rise through the roof in some years.
# 6. AN ENVIRONMENT THAT FAVORS MANUFACTURING BUSINESSES
Mexico's economic policies and the regulatory environment are very business-friendly. In terms of trade policies, Mexico is one of the most open countries in the world, with 12 free trade agreements with 44 countries. In terms of infrastructure, Mexico is committed to low-cost and reliable electric power, rail service, etc. If you are interested in getting to know a little bit better about Mexico's infrastructure, you may want to read this article: export to Mexico
# 7. INTELLECTUAL PROPERTY IS RESPECTED IN MEXICO
In terms of intellectual property laws, Mexico is very aligned with the laws and regulations of the U.S. and Canada. Besides, the Mexican legal system systematically enforces intellectual property laws.
# 8. POLITICAL STABILITY
US-based companies encounter few surprises or hidden costs when manufacturing in Mexico because Mexico's maquila system has been around for about 45 years. Mexico has settled a solid democracy system and despite parties changing in leading the federal government, the country has remained a reliable business partner for U.S. companies manufacturing in Mexico.
# 9. SOCIALLY RESPONSIBLE MANUFACTURING
Mexican labor and environmental laws largely reflect the values ​​of American and Canadian consumers. Companies that manufacture parts and components in Mexico are less likely to be singled out for unethical business practices than companies that manufacture parts in other countries.
# 10. EVERYBODY IS DOING IT!
Last but not least, hundreds of Fortune 1000 companies have opened (or are building) factories in Mexico in the last decade. The reason? All of the bullet points mentioned above.
THE DEMAND FOR BONDED WAREHOUSES AND FOREIGN TRADE ZONES (FTZ) IN MEXICO
At the border crossing of the United States and Mexico, there is a massive demand for bonded warehouses and FTZ. These provisions are highly beneficial for companies as they allow them to defer payment of duties when the goods are being imported in the U.S. Bonded warehouses are private and secure facilities that fall under the U.S. custom supervision. It allows storing products duty-free as long as they are not withdrawn. Once someone decides to finally withdraw the product, they have to pay requisite duties. This is an excellent option for shippers who import and export products from Mexico that are extremely high duty rates. They can defer the overall payment up till they finally decide to withdraw their goods. That being said, the goods cannot undergo additional manufacturing in bonded warehouses.
HOW FTZ HELP TO MANUFACTURE IN MEXICO
Similar to Bonded Warehouses, FTZs are secure and private facilities companies use when manufacturing in Mexico. However, they do not fall under the umbrella of the United States customs territory. Any shipment that directly goes into a foreign trade zone is considered to be inside the stream of commerce in the U.S. As opposed to bonded warehouses, shippers do not have to fill customs entry. However, there is one similarity to bonded warehouses, and that is – you do not have to pay any duties for the goods until you take them out of the foreign trade zone and enter the United States for consumption. One of the best things about foreign trade zones is that they offer manufacturing companies extra flexibility when it comes to storing the products in the zone. These products can be used for manufacturing purposes; therefore, companies are free to import goods without paying any duty for them and manufacture the end product. After withdrawing from the foreign trade zone, companies can pay the applicable duty rate for the end product. There is no duty applicable for the separate foreign constituents. Shippers in the U.S. can take advantage of this and get their products manufactured in Mexico at exceedingly low prices. However, the goods must reach there safely as there are several risks involved when sending freights in Mexico. An experienced and reliable freight partner is extremely important to carry out these tasks.
CONCLUSION
Despite all the bad information and misleading propaganda you see on the news that can pull you away from manufacturing in Mexico, it is by fact, one of the best alternatives for manufacturing purposes outside of the U.S. Costs and proximity are among the two pillars that make of Mexico, an appealing destination for manufacturing out-broad. From automotive parts to industrial components, all kinds of industries and manufacturers can be carried out in our neighboring country.
Despite's China's competitiveness in the manufacturing market with its globally famous cheap labor costs, things are starting to change. Minimum wage rates are starting to increase all over Asia, and China is not an exception.
Bonded warehouses and Foreign Trade Zones (FTZ) support US companies in need of stocking merchandise and having better management of their supply chain at the border with Mexico. If you are looking for a commercial partner, who can help you with all the logistics, storage, and transportation between Mexico and the U.S., get in touch with the ILS company. At ILS we are a company with years of experience in the field of shipping cross-border solutions. Request a quote or contact u for more information.
IMPORTANT: We do not create a company or manufacture something for you in Mexico. We assume that you already have a company and a product that you want to move between Mexico and the USA. We only take care of storing your merchandise in one of our warehouse centers and all transportation, whether by land, air or sea.