Importers in Mexico are the most important link between Mexico and the world. They import goods that are not produced locally, using their connections with exporters from other countries.
Although Mexico is a rich country producing lots of things that are exported around the globe, importers also play an important role in the Mexican economy. They promote economic development by generating new industries and lowering prices for consumers. They also make it easier to import raw materials used in Mexican businesses' production of finished products that are then exported or sold within the Mexican market.
Continue reading to learn more about the Mexican importation market.
What are the products Mexico imports the most?
Mexico imports mainly manufactured products like cars and machines from other countries. They also import oil products like gasoline.
The United States is the main partner with 46% of total imports. Then comes China with 18%. Countries such as Japan, Germany, and South Korea count around 4% each. Main imports from the United States are other parts and accessories of vehicles, electric devices, petroleum products, and computer accessories.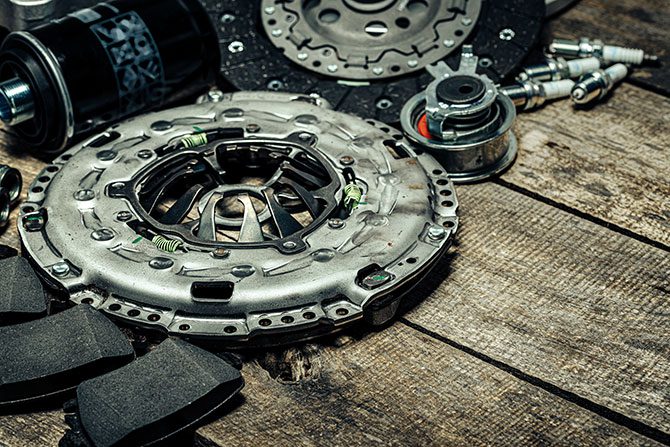 Other vehicle parts and accessories are among the top US imports to Mexico.
Mexico is also known for its textile production. Nevertheless, importers bring many types of clothing including shoes, clothes accessories like belts and hats, from other countries such as India, China, and Bangladesh.
Mexico is a country that also imports food from abroad. Products like coffee come from Colombia, South Africa, and Guatemala to compete against local productions from local states like Chiapas, Veracruz, or Tabasco. Christmas gifts such as toys are coming from China, Turkey, and Japan. Appliances including electric and electronic equipment like computers, mobile phones, television sets, refrigerators, etc. come from countries including USA and China.
Finally, Mexico's importers also bring furniture from other countries including China, Malaysia, and Vietnam.
Other products and services Mexico imports
Mexico also imports services and modern technologies from other countries. For example, they bring in engineering, management, and consulting services from the United States. They also import architectural services to design buildings in the countries' major cities such as Monterrey, Guadalajara, Querétaro, or Mexico City. New facilities such as shopping malls and soccer stadiums are built using foreign technology.
They also import technical, medical and scientific services from abroad. For instance, hospitals in Mexico are mainly equipped with medical equipment from countries such as the United States, Germany, or Switzerland.
Hospitals in Mexico are mainly equipped with medical equipment from abroad.
In Mexico, importers also generally import financial and insurance services from many developed nations such as the United States, Canada, and European Union countries.
Importers do not only transport physical products but also intangible goods such as digital items (e-books for example), television content such as movies or series, music, and other entertainment products like concerts. Mexican society is well exposed to the North American brand and entertainment industry.
Who are Mexico's top importer companies?
Mexico's top importer company is currently Grupo Bimbo, a bakery that is also the importer of multinational companies such as Entenmann's and Thomas'.
Grupo Lala is another importer who holds a leading position in dairy products brought to Mexico from countries such as Argentina and Uruguay.
FEMSA is the importer of Coca-Cola products in Mexico. It owns all distribution channels for its drinks including shops, restaurants, and other retail stores.
Another importer that has a strong presence on the market is The Hershey Company with famous brands such as Reese's or Cadbury imported to Mexico from countries like Switzerland, the United States, or Germany.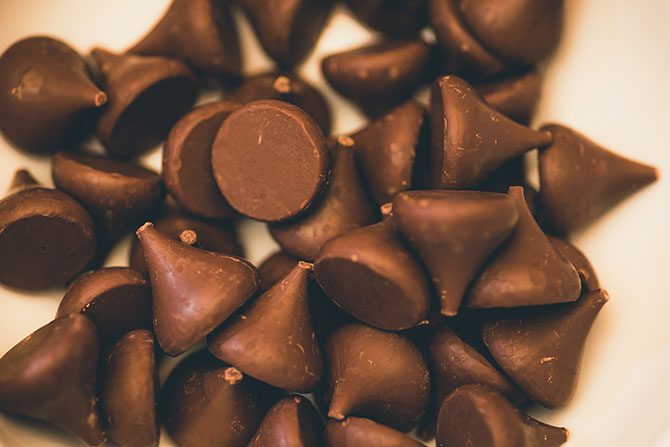 The Hershey Company is one of the top importer companies in Mexico. 
We also have to mention Cemex, one of the importers that pioneers in construction materials. Cemex owns many types of cement, concrete, or other building material factories throughout Mexico and is also one of the main importers to use machinery for its industry organized by countries such as Germany, Switzerland or Japan.
Other importers include Grupo Herdez specialized in food products from South America, Grupo Industrial Saltillo that imports cars and other vehicles mainly produced in the USA, Canada, or Japan, and Grupo Buho mainly an importer of wines from countries such as France, Spain, and Italy.
We also have to mention Grupo Modelo, the importer for beer in Mexico with brands like Corona Extra or Dos Equis. Despite a big part of their production being done in Mexican facilities, when merging with renowned global brewery InBev in 2013, Grupo Modelo became the importer company for brands like Budweiser, Bud Light, Michelob ULTRA, O'Doul's, and Stella Artois.
Finally, Mexico importers include the major supermarket chains Walmart de México y Centroamérica (Walmart), Soriana, Chedraui and Comercial Mexicana among others.
Can importers in Mexico help my company?
If you are looking for importers in Mexico that can help your company, we recommend visiting importer directories such as Anierm.com where importers list their products and services making it easier for foreign companies to reach them.
Mexico importers are responsible for bringing new products or services into a 120 million people market. If you own a small or medium-sized enterprise, importers in Mexico can help your business grow.
We, at The ILS Company, have been an industry-recognized name because of our years of experience in the freight field. Our services are more than adequate to ensure safe and speedy freight transportation to Mexico. Whenever you are in need to transport goods from the United States or Canada to Mexico, all you have to do is contact us and tell us your exact destination and we will take care of the rest.
Talk to the experts!