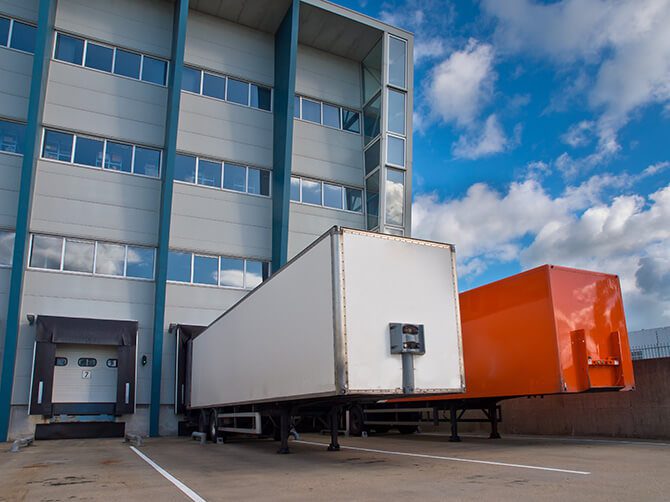 One of the greatest challenges for enterprises that have joined the world of online sales is being able to deliver all their orders promptly. Therefore, hiring third-party logistics providers has become a must for the majority of those who need strong supply chain management.
However, there are still doubts about how favorable it is to hire the professional services of a 3pl provider to meet the needs of business growth: Are they too expensive? Would you lose complete control over your business' logistics? What happens with customer treatment?
In reality, many myths are hiding behind the services of 3pl providers and the logistics industry; hence we will share some of them in this article and the multiple advantages of the 3pl service.
What is a 3pl provider?
Inside the logistics industry, there are different types of logistics services or party logistics that function as a supply chain for enterprises of different fields, for example:
1PL (First Party Logistics): they are the party logistics that take care of providing transportation services only, such as shipping and drivers, to move the merchandise of an enterprise. In this case, the businesses maintain control over their warehouses.
2PL (Second Party Logistics): same as the previous party logistics, they also manage the storage tasks besides transport. However, the enterprises are still in charge of organizing the shipping and the flow of materials.
3PL (Third Party Logistics): in this case, the party logistics handle the transportation, storage, management, and organization of both activities. This allows the owners of the businesses to merely focus on essential processes for their enterprises.
4PL (Fourth Party Logistics): The fourth party logistics are the party logistics in charge of managing the consultancy and audit of the 3pl providers. Their principal function is to validate, optimize and improve operations in-house.
5PL (Fifth Party Logistics): This class of party logistics offers the same services as a third-party logistics company and the 4PL in an integral manner, as they count on the warehouse space and enough experience to carry out this task in a comprehensive manner.
Therefore, 3pl providers are designed for organizations that don't have the resources necessary to carry out the storage and distribution of all of their merchandise, and take responsibility for all the supply chain management processes.
Myths behind third-party logistics providers
As we have previously mentioned, behind third-party logistics, many myths need to be clarified, and the following are some of the most frequent ones:
1. Hiring third-party logistics 3pl is very expensive
Although first-hand subcontract fulfillment centers of this type may appear an expensive idea, the reality is that in the long-term, it will allow you to decrease labor costs by a great amount since the third-party logistics provider counts on the staff infrastructure to execute the necessary tasks. Thus, you won't need to hire and sustain more workers.
As an enterprise, trying to manage all the supply chain operations requires constant inversions like the following:
Depending on the growth of your business, you will need to invest in property to store and manage inventory.
To have a larger amount of space means hiring more staff, expenses in logistics services, and freight services, among others, which translates into long-term cost savings.
Counting on a third-party logistics provider will save you from all of those headaches, giving your customers value-added services, like more personalized attention.
2. Losing control of your shipments and deliveries
On the contrary, although the gradual increase in shipping orders is essential for the growth of your company, being able to fulfill them promptly will undoubtedly greatly improve the customer experience with your products.
With the support of a third-party logistics company for your entire supply chain, you will have better inventory management within third-party logistics warehouses. In addition, a professional quality third-party logistics provider will allow you to access high-end tracking technology to track your shipments and deliveries.
3. The quality of customer service decreases
Meeting customer expectations will set the tone to make them fall in love with your product, and even more so if you have an online store, this is more than clear to many companies.
However, taking this point into account, there are those who, trying to keep the quality of dealing with customers intact, choose not to delegate both the shipping process and the warehouse operations and the supply chain to the party logistics providers, which instead of being beneficial, can harm the business.
Delegating logistics operations to third-party providers can greatly improve customer satisfaction by optimizing shipping strategies according to consumer demand, performing same-day shipping, and improving order fulfillment within the agreed time.
4. It is better to have your warehouse than to hire a third-party logistics company
This is completely false since there is a big difference between the logistics operations of a 3pl provider and having your own warehouse storage.
Moreover, a warehouse is simply a space to store merchandise, while a third-party fulfillment center is a fully functional supply chain management center. This means that it has a rigorous fulfillment process in place to meet increasing consumer demand being a third-party warehouse.
Leading logistics providers in 3pl service regularly meet these characteristics:
Integrated services of transport, both national and international
Management of units with other carriers in case of special requests
Rigorous shipping label system to have total control of your merchandise
Strategic warehouse locations to manage time with your customers
Shipping costs adapted to the needs and budget of your company
Complete supply chain visibility for you and your work team, to be aware of operations
Global positioning system to track all your shipments
Adequate warehouse space for the needs of your company
Inventory management
5. A 3pl provider absorbs control of your business operations
Some companies and business owners think outsourcing a third-party logistics service and their supply chain to a 3pl service will lose control over their fulfillment services and customer visibility. However, the opposite is the case since party logistics providers, 3PLs, offer both better control and visibility of the supply chain, as well as more efficient logistics management for order fulfillment.
Other than that, third-party logistics are often equipped with technology such as improved tracking metrics and radio frequency identification, useful tools that have greatly improved shipping logistics for cost savings.
Similarly, multiple 3PL providers maintain impeccable control over your inventory management and supply chain, allowing you to stay on top of the order fulfillment process by updating it at every stage.
Therefore, access to these value-added services that third-party logistics gives you will help you collect all the data in one place, have the core skills to provide a quality service through a distributed inventory, and It will help make informed and forward-looking decisions.
6. The quality of sales only depends on the sales team
Although, as a fulfillment company, the core business of party logistics providers is to manage a reverse logistics strategy to optimize the supply chain of a third party, they are also key to achieving business objectives. The error is that third-party logistics are not always taken into account to generate these types of strategies.
In addition to offering logistics services, logistics management, having different inventory levels, and serving supply chains, party logistics providers are great allies in defining commercial objectives, knowing where new product developments are going, market expansions, etc.
Advantages of working with a 3pl provider
There are numerous benefits of working with a 3PL Provider. Here are some of them.
Attending to the different needs of supply chains through its integrated services: A 3pl provider allows you to efficiently manage the shipment and delivery fulfillment process, optimizing shipping costs by generating revenue that allows you to sustain and scale your company.
Reduced cost: Working with 3PL party logistics will allow you not to assume the cost of land and having to acquire a property if you have an e-commerce store. In addition, managing the structure of the fulfillment center and hiring personnel for the supply chain.
Strong structures: Third-party logistics operators generally have a network of storage centers and, in many cases also, freight forwarders to manage reverse logistics, so third-party logistics allow merchandise to be brought closer to the final customer by reducing shipping costs and thus optimizing order fulfillment with same-day shipping.
Increased competitiveness: Outsourcing third-party logistics will let you compete with shipping prices because you can reduce shipping costs even with slow shipping. Party logistics, or 3pl fulfillment, act as fulfillment companies, dealing with different clients and handling a high volume of goods through reverse logistics strategies, and competitive shipping rates.
Shipping to the US and Mexico
Mexico has become one of the United States' largest trading partners. All this is possible thanks to the companies working with a 3PL provider to streamline the border crossing process, which has caused headaches due to changes in regulations, documentation, and delays, among others.
To deal with all the challenges that shipping between the US and Mexico represents, it's important to;
Generate a plan based on cross-border logistics insights to reduce the risk of a delay,
Pay careful attention to border regulations. Failure to comply can lead to significant delays or fines that you might easily avoid with digital documents or have them in order,
Invest in cargo insurance that will protect your goods during transportation,
Keep solid communication with your supplier, so that unexpected hiccups will be addressed effectively.
Cross-border shipping can be unsettling, but you can rely on a 3PL that supports your objective and guides you through every step.
How to correctly choose a third-party logistics company
Correctly choosing a third-party logistics company that adequately serves your supply chain will be very important, so here are some tips for doing so:
Price: The rates at which these fulfillment centers work is subject to the type of merchandise, the shipping method (urgent or not), and its destination.
Scalability: It is necessary to assess the capacity of party logistics to adapt to your logistics needs and the supply chain they must serve. An efficient party logistic provider must have the capacity to respond to an increase in activity; this is key to sustainable business growth and good fulfillment services.
Technology: Rely on party logistics that use technology and automation to carry out their processes and care for their supply chain, both for storage and order preparation and dispatch.
Reputation: The logistics providers referenced by your third-party logistics operator have to be excellent. It is paramount that third-party logistics have solid financial stability while offering top-notch fulfillment services.
Security and certifications: This way, you can be sure that the logistics operator will take care of all the processes concerned with moving various goods like tracking, storage, paperwork, and much more.
Conclusion
That said, choosing the right third-party logistics operator is decisive in your business results. For this reason, it is essential to weigh all the variables, beyond being guided solely by the best economic proposal of the party logistics with whom you interview.
We are the best option to support you in the growth of your company and the management of your supply chain. So, get in touch with us!