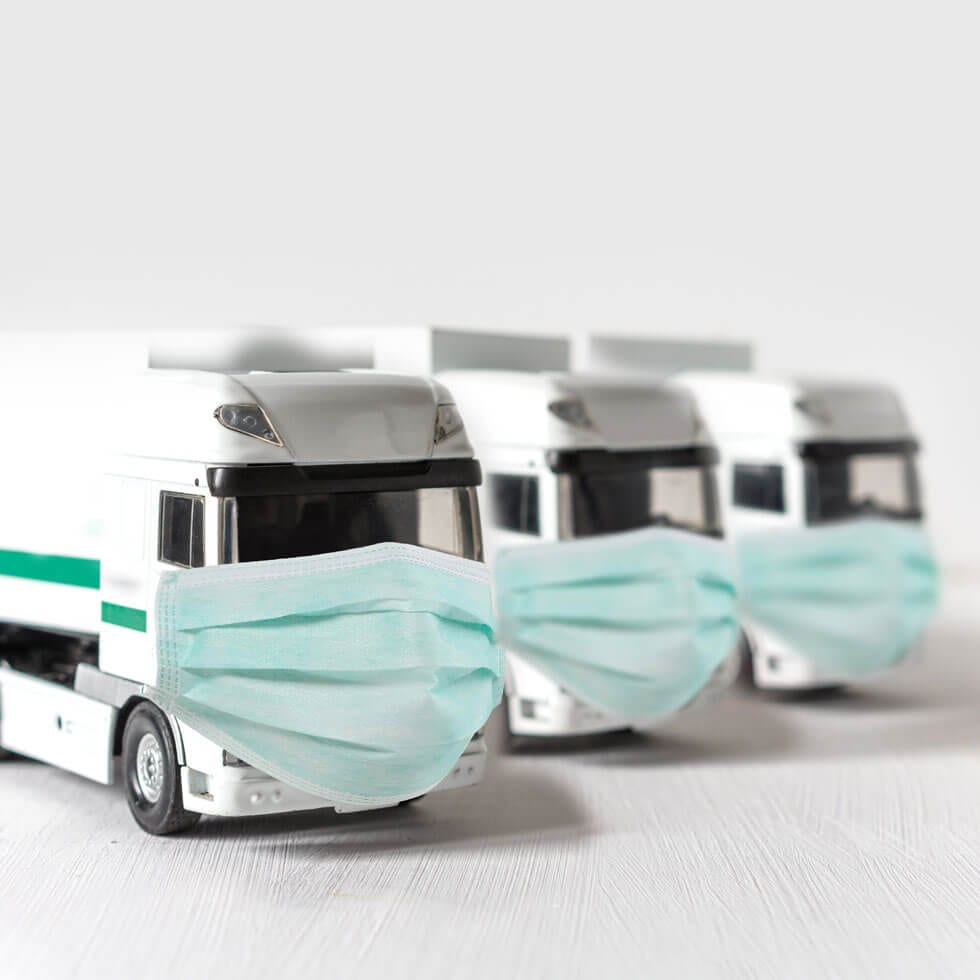 Coronavirus has been a major part of the news these days. It has made a major impact on various industries which also includes the freight and logistics industry. This virus variant started spreading in China at a rapid pace. Some nearby regions have also started noticing some Coronavirus cases which has made things quite scary. Some people even predict that this virus could gradually spread to different parts of the world and make things more complicated. As a matter of fact, there have been some recent developments where people in America and some European countries have been affected by this life-threatening virus.
As far as the business side of things goes, several professionals in the supply chain industry are worried that since the economy of China is strongly intertwined with the economy of the United States and other countries in the world, the impact of this virus could be far worse than what was imagined initially. What this means is that there could be a shortage of intermediate goods, raw materials, and finished products.
Coronavirus Impact on U.S Freight
The United States freight industry has also been influenced by the Coronavirus outbreak. The shipping volumes have seen a slight decrease since every nation was alerted about the virus. That being said, it is too early to tell whether the low shipping volumes are a direct result of the outbreak or if there is another reason why the volumes have lowered. The reason why it is too early to speculate is that it is highly likely that the domestic freight industry is just going through a slow season. Whatever the case may be, one thing is for certain and that is – several ports have reduced their activities or shut down temporarily because of the virus. So, even after they do open once things get better – it could take a few weeks for the ships to reach their respective destinations.
Some of the closures which were shut down in January because of the new years have extended their reopening dates until the virus is contained. So, if these closures remained closed until March or April, there could be a major decline in the United States freight traffic along with the port activity in general.
The Outbreak Is Causing Flight Cancellations
It would not be much of a stretch to imagine that there have been tons of flight cancellations because of the Coronavirus. Of course, these cancellations are causing major delays in transporting goods from the United States to Mexico. According to some reports, air travel and freight demand will decrease significantly. This decline will be happening for the first time in ten years, which goes to show how serious of a situation this is.
However, the impact of this decline will not have as much of an impact on the U.S.A and Mexico as it will on China.
A vast number of carriers had no other option but to reduce or stop their flights altogether. Some of them were even forced by authorities to shut their operations until things settle down. According to some reports airlines, especially the ones in Asia could lose about 28 Billion Dollars in revenue in 2020 alone. Airlines outside Asia, which also includes the U.S and Mexico, could lose up to 1 billion Dollars. The director-general of IATA Aleixandre de Juniac claims that several have to make tough decisions to cut their routes and their capacities. The reason why they have to cut routes is to avoid catching the virus and spreading it to unaffected areas. Suffice to say, this year will be quite tough for air freight.
Overbooked Ocean Freight
Because air freight has taken the brunt of the damage caused by the Coronavirus outbreak, quite a lot of companies have turned their heads towards ocean freight. This has become a massive burden on ocean freight companies as they can only transport a certain quantity of goods. Suffice to say, things are not looking good so far for the logistics in the manufacturing sector. Sure, shipping does give companies some hope to keep their operations running, but no one knows what the immediate future holds for sea freight either. The reason for it is that the virus could well and truly make its way to ocean freight as well. No one wants to take that big of a risk and cause the virus to spread in an unaffected area.
There Has Not Been a Major Impact on U.S Trucking
Although air freight and sea freight has felt the impact of virus-related quarantines and work stoppages, the United States' domestic trucking transportation has remained relatively unaffected. Some people even say that if things go from bad to worse, trucking will be last in line to succumb to the virus' impact. In addition, trucking freight is not prevalent in the United States as other places. However, with ocean and air freight being affected, you could expect truck freight activity in the near future.
As time passes, the availability of copper, oil, other commodities, and price changes will bring about a ripple effect in the freight, logistics, and supply chain industry. It will also have a ripple effect on manufactured goods and tons of other components that will fall short due to manufacturing and production restrictions.
Furthermore, the damage to the U.S manufacturing sector has not been as severe as China. That being said, several manufacturing sectors could suffer in case Chinese ports and factories stay closed for an extended period.
The Current Situation in the United States
Coronavirus still has a long way to go in order to really make an impact in the United States. Sure, the freight volume in the United States has lowered a bit; however, it could improve in the coming months. Therefore, if you are planning to ship something from the United States to Mexico, try to do it as quickly as possible as there is no telling if things get worse and the freight industry here also goes through a temporary shutdown just like China.
If you want to learn more, do not hesitate to contact your specialist in the department of transportation & customer service!
Cover photo: Shutterstock