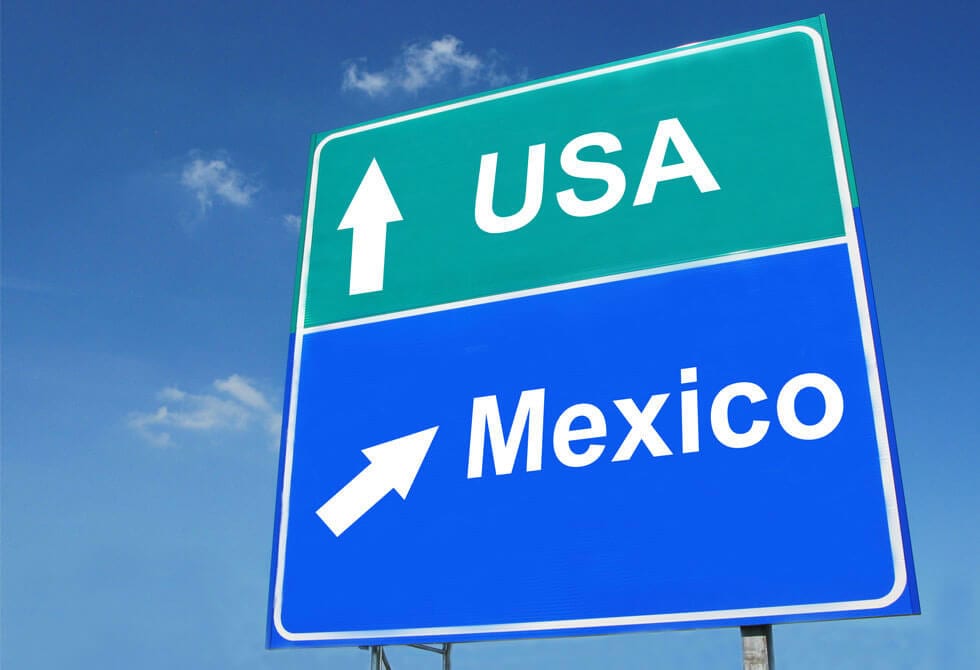 Exporting to Mexico, whether for the first time or on a regular basis, can be a challenging experience. There are many elements to consider when shipping to a country like Mexico. Here is a list of the most important elements to take into account, before exporting materials such as auto parts or other industrial products in the B2B market.


All you should know before exporting to Mexico
Due to its commercial conditions, Mexico is a highly attractive market for foreign investment, in addition to the Free International Trade Agreements signed with various countries, the range of possibilities for businesses and/or entrepreneurs is huge.
The first thing you need to know if you are living in Canada or in the US and you are not completely familiar with the Latin American market is that you should consider hiring a freight forwarding company that knows the company culture, language, customs regulations and has a proven track record of success when it comes to freight transport.
Important information about Mexico in numbers:
Here are some quick facts about Mexico as a country:
Capital: Mexico City
Other Large Cities: Guadalajara, Monterrey, Puebla, Toluca, León, Tijuana, Juárez, Mérida
Population: 128,649,565 (July 2020 est.)
Area: 1,946,375 sq. km
Language: Spanish
Currency: Mexican peso (MXN)
Exchange rate: $1 USD = $23 MXN (August, 2020)
Major industries include metalworking machines, steel mill products, agricultural machinery, electrical equipment, car parts for assembly and repair, aircraft, and aircraft parts.
Source: CIA World Factbook
What you should know before shipping from the United States or Canada to Mexico
A US carrier will transport your cargo to the border and deliver it to the designated outside carrier that has been selected/contracted by the Mexican consignee (the recipient of your goods).
The carrier receives your shipment, inspects the cargo, verifies all documents, and prepares the shipment for entry into Mexico on behalf of the Mexican customs broker who is handling your shipment.
The customs broker will formally present the Mexican customs entry on behalf of the Mexican consignee.
Now is the time for your cargo to cross the border! An external transportation company will send your shipment across the border, through customs, and then deliver it to the facilities of the selected Mexican carrier. Finally, the Mexican carrier transports your cargo inland to its final destination in Mexico, the consignee.
Export to Mexico: what items can and cannot be send?
Being such a busy border between both countries, there are some shipping limitations between the United States and Mexico that need to be taken into account. Please note that certain articles are subject to anti-dumping measures and their importation into Mexico is restricted.
We already have a dedicated article related to this topic, you might want to take a look at it: What items are restricted for shipping across the US-Mexico border?
In general, items that have restrictions to ship are:
Food and drinks (unless you are preparing a commercial shipment)
Medical samples
Hazardous and non-hazardous chemicals
Transportation and Logistics in Mexico

Given the current context in relation to free trade openness, the transport and logistics sector is a fundamental factor to increase the competitiveness of its productive sectors, favoring the process of procurement, supply, and distribution of goods and services.
Mexico has an extensive connectivity infrastructure system, it has 117 maritime ports, 370 thousand kilometers of highways, 27 thousand kilometers of railways and 76 airports that are complemented by 49 customs and 66 rail terminals. By amount, the country's exports are concentrated in road transport with 63.6% of total in the export market, followed by maritime transport with 17.8% and rail with 13.8%.
Air transport
As a consequence of low fuel prices, exports to Mexico via air transport increased in recent years. In globalization, the air connection between tourist and business cities has become a determining factor to promote competitiveness and development of a region. As a result of this, the total number of flights in Mexico maintains an increasing trend since 2012. If you are looking for air cargo, please visit our International Air Cargo solution at the ILS company.
Land transport
In Mexico, the road network is the most widely used transport infrastructure. It has approximately 370 thousand kilometers of roads. Of these, 45.1% are rural roads, 24.0% are state roads, 17.9% are gap roads and the remaining 12.9% are federal roads. At the international level, the quality of the roads is below countries such as Canada, Spain, and the US. However, with other Latin American countries, Mexico is among the first places, below Chile.
Freight transportation is the means that has the greatest participation in the mobility of Mexican exports. Its participation in GP represents 49.3% of the sector's GP. The regulation of motor transport in Mexico has been tightened. There were changes in the weights transported, the quality and dimensions of the vehicles, as well as in the fuel used, and the safety regulations for the transfer of hazardous material.
Sea transport
According to statistics from the World Trade Organization, more than 80% of the goods that are traded in the world through this channel. In Mexico, sea transport represents 21.6% because the proximity with its main commercial partners facilitates international trade through other channels.
Mexico has 11,500 km of coastline and about 117 port facilities of different types, among which are sheltered ports, commercial, industrial, oil, fishing, tourism, for military and national security purposes.
Rail Transport
The Mexican Railway System is made up of 26,727 km of railways. The coverage of the railway network includes the routes from Mexico City to Nuevo Laredo, Piedras Negras, and Matamoros, Cd. Juárez, Nogales, Mexicali, Córdoba, Coatzacoalcos, and Mérida, among others. In addition, there are transversal rail corridors that link the rail network with the main seaports, integrating intermodal routes. The Rail Transport GP has lost its share in the generation of income for the sector, however, it generated 3.0% of the Transport and Logistics GP.
 Import/export to Mexico – documents you will need

Documentation requirements vary by category of products being shipped and can be quite extensive for U.S companies. They usually include a commercial invoice, bill of lading/airway bill, packing list, certificate of insurance, certificate of origin (if required).
To avoid delays or inconvenience when exporting to Mexico, your packing list should be as detailed as possible. Vague wording like "miscellaneous" attracts negative attention and more inspection from Mexican customs services.
Make sure you have the following documents to complete your shipping form:
A commercial invoice  (in Spanish)
Bill of lading signed by both the buyer and carrier with details of the goods sold, the place of origin, and the quantity of goods.
USMCA Certificate of Origin (only if goods qualify for USMCA)
Other documentation needed before exporting to Mexico include a
Shipper letter of instructions that tells the freight forwarder where to take the export shipment
Packing list which details the contents of the cargo with regard to weight and the type of materials the transporter is carrying.
What are the regulations and restrictions when shipping cargo to Mexico?
Regulations can be strict on certain categories of products that are imported into Mexico. Prior authorization or special permits may be required for certain items, such as heavy machinery.
Duties are generally based on the total value of the shipment in question and depending on how well documented the cargo is, these values ​​could be determined at the discretion of customs officials on the spot.
Exporting to Mexico is easier with the ILS Company as we have overcome these obstacles many times and have developed an in-depth knowledge of customs procedures between the US-Mexico border. We have established alliances with key suppliers, engage in collaborative strategic sourcing, focus on total cost of ownership, optimize company-owned inventory, establish appropriate levels of control, and minimize risks.
Taxes
Like all countries, the customs of Mexico have some unique qualities. One of the most important is that imported goods are subject to a value-added tax (VAT) of 16%. However, this is not necessarily a disadvantage for exporters, since VAT also applies to local companies that sell products in Mexico.
Logistics as a key element for exporting to Mexico
According to a recent study, there are three factors that business people cherish the most when it comes to choosing a logistics company:
Customs regulations process
Speed ​​of deliveries
Insurance for damage or loss of goods
A logistics provider will facilitate your exports, as it is the subject in which it specializes, and will offer you fast and secure solutions, above all, without unforeseen events or setbacks with customs.
At the ILS Company, we have access to tracking systems thanks to our cutting-edge technology, and you will have that strategic ally you need for your supply chain. If you want to know more about our services and expertise, please check out some of the logistics services we can help you with.
How much does it cost to ship merchandise to Mexico?
The prices, as in any market, depending on the characteristics and tonnage of your products.
One of the best ways to save money when transporting cargo to Mexico is to use a freight forwarder. This is a popular mode of transportation because the freight forwarder will:
Negotiate transportation prices with other carriers.
Recommend the best type of truck for each specific shipment and also reserve the truck for the customer.
Provide insurance for the cargo they transport.
Manage and organize cross-border processes and cargo crossing.
Advice on import and export rules and regulations to a specific country.
Assume responsibility for cargo from origin to final destination
Freight forwarders assure customers of high-quality service and also provide relevant knowledge of industry standards that help facilitate the transportation process. Their knowledge of border crossing is crucial for customers moving large amounts of cargo from the US to Mexico.
If you are looking to ship merchandise from the United States to Mexico, you can always call The ILS Company at 1 (800) ILS-9712 ​​to see how we can help you get a quote. Our team has trusted partners who make the process as easy as possible. Call us or get in touch with our customer service for more information about import-export and shipping to Mexico services.
Third-party participation
Although it will be a third-party who will finally move your belongings to the other side of the border, ILS will ensure we implement safety measures to mitigate damage risks.
Testimonials
"ILS has solidified our presence in Mexico with excellent service, commitment to our business needs, and a tireless effort to juggle all that comes with being an international importer of automotive products.
Our landscape changes quickly and we need someone who can grow with us and make recommendations on improvement. We view our relationship as a partnership. We prosper by open communication and respect for one another.
The staff at ILS has become more than a customer to supplier arrangement; they are family."
– Tim Ransone, A1 Fasteners
Warehousing and related services?
As an international logistics company, we also specialize in a lot of different services. Warehousing is among our most popular services for U.S exporters. We have several warehouses throughout Mexico's territory to facilitate the trade of your merchandise. Take for instance our Querétaro warehouse, which offers a quick connection with Mexico City (less than 3 hours). Meanwhile, our warehouse in Saltillo is the perfect link to store your product near the border with the US.
Here's the complete list of services we provide at the ILS:
Are you aware of the current situation, especially when it comes to regulations in Mexico?
Talk to the experts in the department of transportation & customer service!