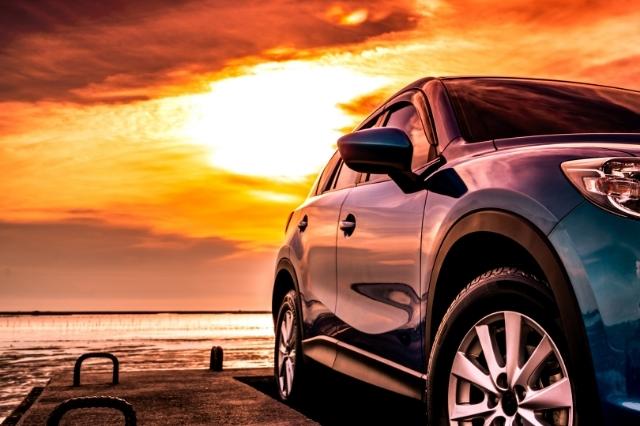 Logistics plays a principal role in the car industry since thousands of companies need to ship and deliver components to manage the vehicle manufacturing process.
Hence, within this industry, automotive logistics is considered the pillar that makes it possible for millions of people around the world to have a vehicle as a means of transportation to perform our daily tasks.
In this article, we will dig a little bit deeper into what automotive logistics consists of and how the automotive supply chain works.
Autonomous Logistics in the Automotive Industry.
One major concern for any company is to be able to manage an optimal service that allows for building customer loyalty. Nowadays, giving customers what they want and providing solutions in the shortest possible time is the best way to win their trust and loyalty. Automakers understand perfectly and are continuously innovating and optimizing their production logistics in order to satisfy avid customers.
This is where autonomous logistics comes in. Supply chain management is responsible for providing auto parts transportation services internationally as well as moving the finished product (cars) to their final destination (car agencies).
Modern Logistics Technology Used in the Automotive Sector
While it may appear that operations are similar to those of any other industry, they are not. Automotive logistics is one of the most complicated industries in the world as each of the elements and stages of the supply chain must be perfectly timed.
In order to achieve such synchrony, modern logistics technology should be in place. This means taking care of the transportation, storage, distribution, manufacturing, and supply of all the elements necessary for the production of a vehicle. As a result, 106 passenger cars are produced every minute worldwide.
Automotive Supply Chain Management
The success of the auto industry lies largely in the reliability and consistency of its logistics. Supply chain must manage the logistics of inbound and outbound materials, services, and parts with the same coordination as an artistic swimming team.
It is important to keep in mind that some elements can change as the industry evolves over the years. In an effort to stay up to date, the supply chain must remain focused on adapting to the needs of the global automotive market. These changes can be related to the integration of new team management procedures (for instance scrum and agile practices), data collection, and new technologies such as hybrid and electric cars.
How Does the Supply Chain Work?
Basically, supply chain seeks to implement software systems and tools that allow reinforcing in practical ways all stages of operation in the manufacturing process, starting even before customers place their orders.
Through these technologies and data collection, automobile manufacturers can implement strategies based on key takeaways to reduce material recalls and returns, eliminate waste and improve profit margins.
Here are the main benefits of working with an integrated supply chain:
Increased Customer Satisfaction
Delivering a product or a service in a timely manner is vital to keep customers satisfied. Keeping customers waiting for several days or maybe weeks to finally have their car keys can harm the user experience. This is why the fastest company delivering vehicles wins. To achieve this, companies need to manage autonomous logistics systems to coordinate all parties. That is typically the behind-the-scenes of car manufacturing.
Better Profit Margins
Similarly, businesses in the sector that integrate supply chain management systems into their workflow see a significant increase in profits, allowing them to expand more quickly. The average profit margin for major automotive companies worldwide was nearly 7.5% over the last few years.
Fewer Recalls and Replacements
Thanks to upgrades in supply chain systems, parts, products, and materials can now be indexed and cataloged in real-time. As a result, digital inventory maintenance for automotive companies has significantly improved over the last few years replacing manual procedures.
The future of the Automotive Industry
Now that human error has been reduced by the use of better software, the supply chain may more precisely arrange items by knowing which parts are needed for assemblies in locations like the component plant.
If you work in the sector, take into account these elements of automotive logistics to enhance your operations and boost your earnings.
If you would like to learn more about the supply chain solutions we can offer at The ILS Company, please check out our website and look at our services. It's our job to strengthen your operations and, in turn, your business. Give us a call at 1 (800) ILS-9712 for more information about our services.