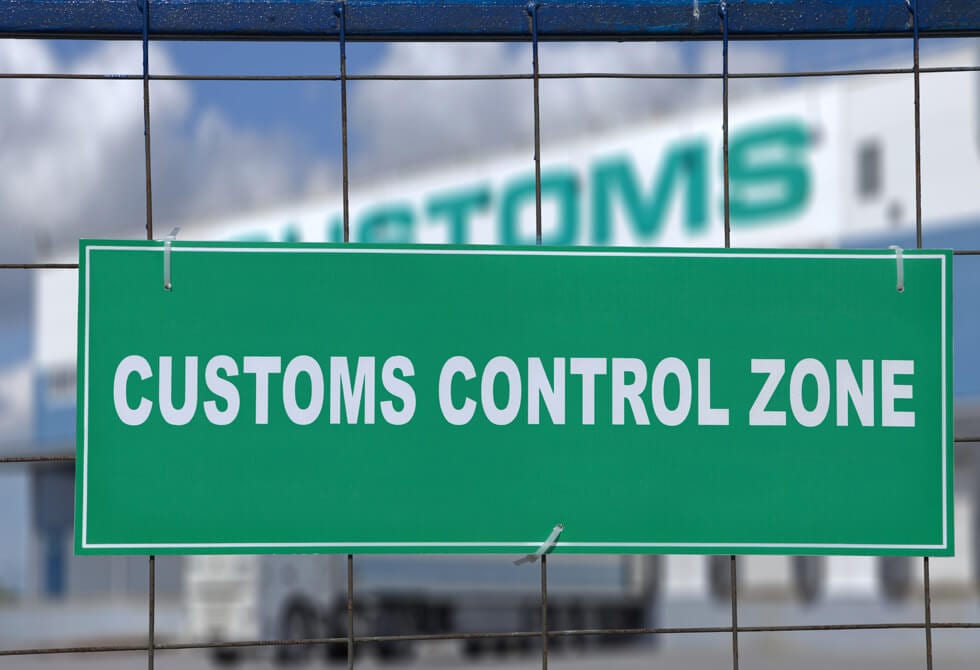 Importers and exporters are always on the lookout to save money when it comes to transporting their goods from one destination to the other. Once they are ready to begin importing their good, the next step for them is to get their customs bond. That being said, have you ever given any thought to what it actually is? More importantly, have you ever wondered which type of bond would suit your business needs the most? Well, let us start with perhaps the most important bond of them all (custom bonds) and how businesses who want to import and export their goods via the U.S parts can benefit from it.
Getting Acquainted With Custom Bonds (also known as Activity Code 1 bond)
To make things simple, a custom bond, is essentially an insurance policy which makes sure the government of the United States will pay for your taxes and duties. The term "bond" is also used to describe this in the shipping industry.
Importance of Customs Bonds for Importers
According to a popular saying, taxes and duties are the only certain things in the world of importing. Things are slightly different however for these types of cases. Since your business will be required to have possession of a bond. The United States government essentially guarantees that your taxes and duties will be paid for. This is also applicable for unceremonious events where a company is unable to pay them (one perfect example would be bankruptcy).
Bonds are vital to cover shipments that travel through both air as well as ocean. In case you do not have adequate coverage, the business could face numerous delays along with hefty fines. Suffice to say, having a customs bond is vital to be a part of the import business. It is also important to keep in mind that bonds have an expiry date, which means that you need to renew your bond as quickly as possible.
When is a Bond Needed?
You will need a bond if you are in the business of importing commercial goods which are valued above 2,500 Dollars. You will also be required to present your bond in case other United States government agencies ask you to provide one. Let us say for instance that you are importing a particular kind of food item. Besides fulfilling the requirements presented by the food and drug administration, you will also have to present a customs bond.
Bond Types for Importers
There are essentially two main bond types for importers. The first type is single entry bonds, while the other one is continuous transaction bonds. Just like the names imply, single entry bonds cover a single import shipment while continuous bonds or continuous transactions bonds are there for ongoing import shipments that last for a period of 12 months.
Single Transaction Bonds
Single Transaction Bond (also known as a Single Entry Bond or SEB) covers a single Customs entry. Single Transaction Bonds are generally calculated on the entered value of the merchandise plus duties, taxes, and fees. If the goods are subject to certain other government agency requirements or quota/visa, then the bond is for three times the total entered value of the merchandise.
Continuous Bonds
The second type of bond is a Continuous Bond, which covers all entries made by an importer at all U.S. ports of entry. The validity of the continuous bond is for one year. The minimum liability amount for a Continuous Bond is $50,000.00. Continuous Bonds are generally calculated at 10% of the duties, taxes and fees paid in a twelve (12) month period.
What's the cost of these Bonds?
Whether your volume suggests a Continuous Bond or a Single Entry Bond, not all are created equal. Customs does not set the cost of your bond; the insurance carrier sets it. By purchasing a Customs Bond through a knowledgeable and reputable provider, you are able to obtain competitive rates as well as the peace of mind that it is the appropriate type of bond at the appropriate rate.
Choosing your bond provider:
Customs bonds can be purchased through a Customs Broker licensed in the US. A Customs Broker deals directly with the Bond Provider, known as a Surety Company. When a bond is purchased, the Customs Broker files a unique bond number on behalf of the Importer.
It is possible to apply for a customs bond on your own, however, the easiest way to get a bond is through your customs broker or international freight forwarder. At the ILS Company, we provide a comprehensive customs import/export service that includes the posting of customs bonds on your behalf, as well as all customs brokering at the border.
Our services make us the strongest link in your supply chain.
For more information, give us a call today.