The safe shipment of cargo is a primary objective within the shipping industry. Unfortunately, we face a number of shipping container accidents every year, with a major cause being improperly loaded containers.
Regardless of what type of truck your goods are being transported in, a shipper is responsible for proper blocking and bracing the load. A driver is responsible to conduct an inspection and once the shipment is tendered, they are responsible for the safe arrival of the goods.
One of the industry best practices to help protect your goods from damage during transit is to remember to ensure your load is contained, immobilized or secured so that it cannot:
Shift upon or within the vehicle to such an extent that the vehicle's stability or maneuverability is affected
Shift to an extent that damages the product and therefore causes a loss of value to the load.
Leak, spill, blow off, fall from, fall through or otherwise be dislodged from the vehicle
Below, a checklist of the most common cargo improper and proper areas: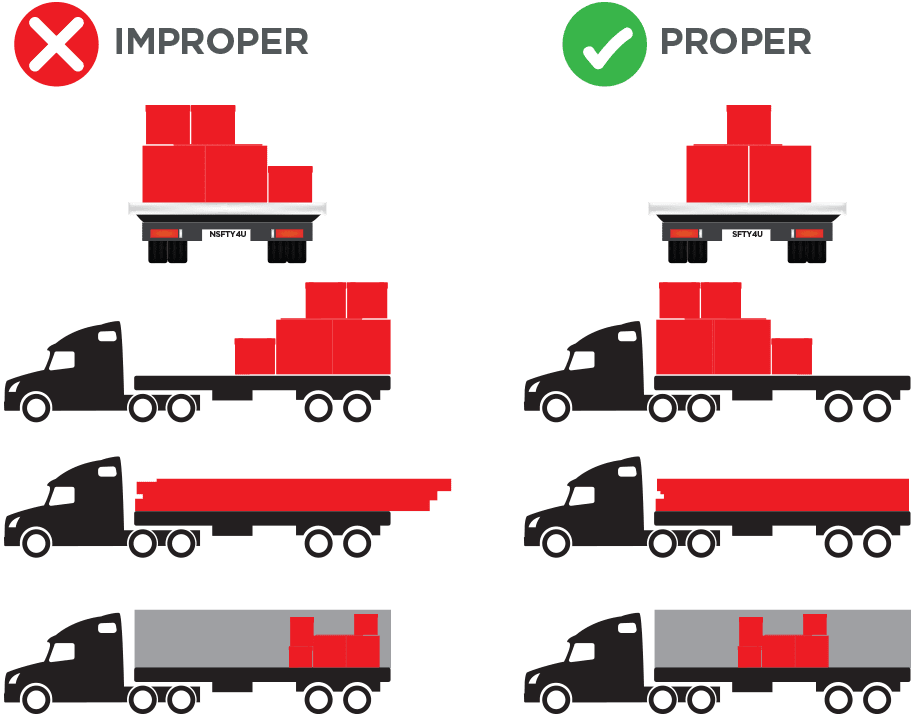 At ILS, safe cargo securement practices are followed on every single item that is loaded from our cross-dock/warehouse to our carrier's truck. Our warehouses are supplied with dunnage, tools, and items such as shovels, blocks, brooms, forklifts, pallet jacks, winches, or ratchets that drivers need to complete the job.
Improperly positioned freight can result in damages that have the potential to cause a significant loss of value to the load, and consequently, the potential for additional costs.

Do you need a reliable North American Logistics Partner?
ILS provides Transportation, Warehousing & Logistics Services in US & Mexico.
Send us an email and we can build a solution for you!


The ILS Company has been shipping internationally for 17 years. The ILS Company's mission is to contribute to the competitive advantage of our Customers by providing reliable, timely and integrated logistics services, information, and customized solutions in transportation, distribution, storage, and customs; always maintaining the integrity of goods and consistently delivering excellent Customer service.