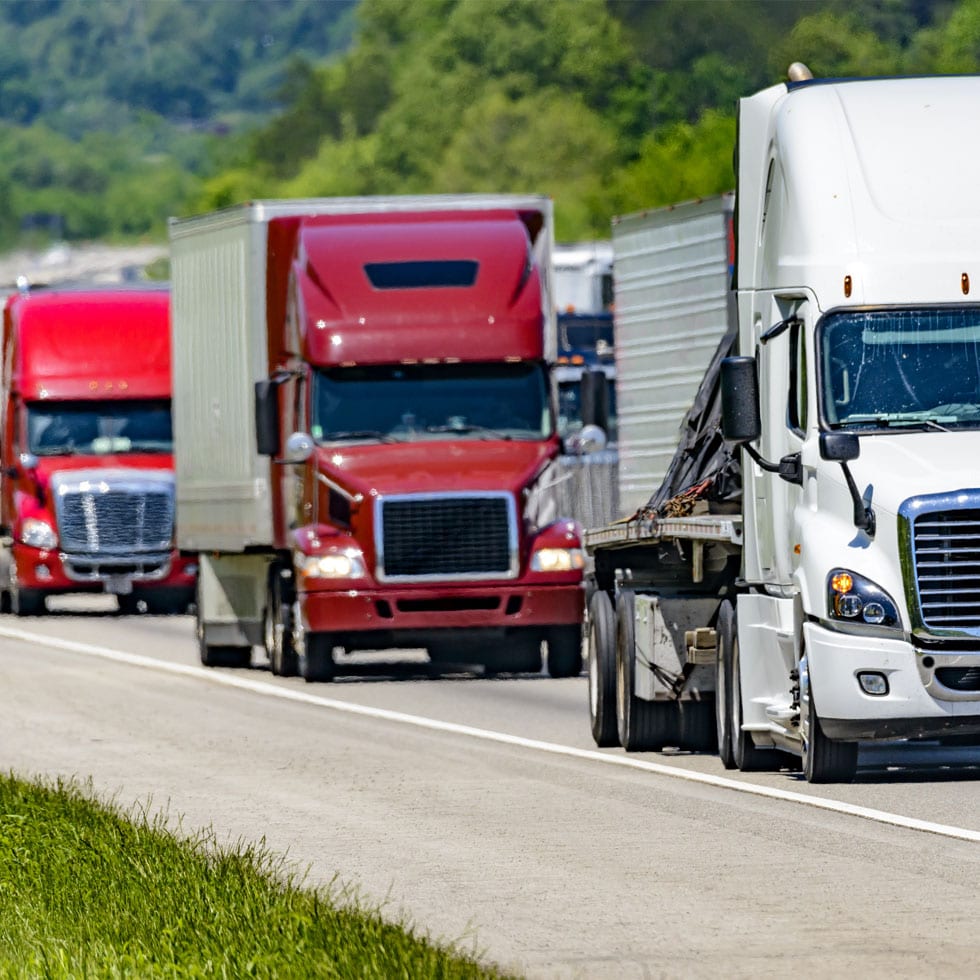 Freight forwarders are import and export facilitators. Their responsibility is to take care of all the processes concerned with moving various goods like tracking, storage, paperwork, and much more. Freight companies work for the shipper's behalf to make sure that their goods reach their desired destination. Keep in mind, however; freight forwarding companies do not transport the shipment themselves. Instead, the connect shippers with reliable transportation services.
If you happen to be an exporter who is finding it difficult to discover the right freight forwarder, there are tons of options out there. However, there is a problem – not all freight partners are reliable. Choosing the wrong one can cause you a lot of trouble and may even lead to fraud.
The Growing Concerns for U. S Shippers When Shipping in Mexico
Shippers in the United States who want to send their products to Mexico have to worry about numerous factors before making their decision. Numerous reputable reports suggested that some criminals try to send contrabands through the items that freight carriers are transporting. If the freight carrier is involved with them or does not find out about this situation, it could cause a lot of trouble to U.S shippers.
The crisis of insecurity in Mexico makes it even more difficult for companies to ship products safely and in a timely manner. That said, experienced companies are aware of some safe routes that can prevent all of this from happening. Therefore it is vital to be vigilant and perform due diligence for choosing a reliable freight company to get your goods delivered to Mexico.
Let us discuss some helpful tips that would help you determine reliable freight forwarding company to ship your goods from the United States to or from Mexico.
Looking at Your Own Needs
No one is aware about your exporting and importing needs more than you. Therefore, the first thing you should do is visualize your business and how freight forward would help your goods reach a particular destination. Here are some vital questions that you should ask yourself:
Do you know all of the specifics of your requirements?
It is vital that you know all of the small details regarding the goods you hope to trade. Dimensions and weights are important specifics to consider. Also, ask yourself what would be the most suitable transportation route for your goods.
Are there any Services that You Value Particularly?
In most cases, freight forwarders provide a lengthy list of services to their clients, which often leave them confused. Therefore, it is crucial that you know which service would benefit you the most. Once you have a clear idea regarding what you seek from a freight carrying company, you can start thinking about the steps necessary to help you find reliable freight forwarders to carry your stuff to Mexico.
Find out the Company's Experience
A freight carriers experience plays a key role in finding out their credibility, particularly if you want to get your stuff shipped to Mexico from the United States. There are tons of things that could go wrong during the process – from sea danger to close ports; you simply cannot leave anything to chance. Experienced freight carriers have the necessary skills to mitigate risks in unfavorable scenarios.
Ask about the Company's Network
As discussed earlier, freight forwarders do not handle the transportation process by themselves. They partner with reliable transportation services and connect them with the shipper. Keeping this in mind, inquire about their network's scope. Reliable freight forwarders have connections with renowned warehousing and transportation services.
Remember to evaluate the carrier's services according to the country you plan to trade-in. So, if you plan to trade or ship in Mexico, ask about their connections over there and how they plan to take your goods from the U.S to Mexico.
Security Measures for Cargo Theft in Mexico
U.S shippers should be wary of the high-risk cargo transportation locations in Mexico. The Western and Central regions, in particular, are notorious for cargo theft. According to reports, the risk of theft is higher for a US shipper, by almost 90%. This usually happens in transit and in most cases, the carriers fail to recover the good, costing the shipper tons of money.
Be mindful of this when you choose your possible freight partner and ask them what kind of measures they take to prevent theft before they arrive at your specific location in Mexico.​
Reviewing Customer Support
Despite how good your potential freight carrier is, you will find your experience to be highly frustrating if you cannot get in touch with someone from the company. Excellent customer support is the cornerstone of a good freight forwarding service, as, without proper communication, things can go south. Good customer care is a telltale sign that the freight company actually cares about its clients.  Cross border freight has many moving parts, especially when shipments arrive to the border.  It is key that your freight forwarder can keep you informed throughout that process as it can be costly if your shipments accrues detention charges waiting for import/export paperwork to be completed.
Looking at Feedback from Customers
Talking to customers of a freight carrying company can provide you tons of relevant information regarding them. Customer reviews are quite simple to find, especially because of the internet. Observe the general opinions that people share regarding the freight forwarding company to get an idea of their reputation.
Check for Certifications
Freight forwarders are responsible to take care of expensive, rare, and fragile goods. It is vital that they have all the necessary experience and knowhow to handle various types of goods without failing. Certifications are reliable indicators that testify to the company's performance levels. They also show their expertise in different aspects of export and import. Ask them for their credentials and look at their various achievements to decide whether they will be a good match or not.
Custom and Border Protection Drug Seizures Could Damage Stocks
If the Custom and Border protection seizes drugs from your goods, which most likely got there through extortion or without the freight company's knowledge, the blame would go to the original shipper from the U.S (unless they find the original culprit, which is extremely rare). This could significantly damage their name and stocks. It could also lead to cancellation of their business certification and cost them tons of money. A reliable freight partner will watch over your goods vigilantly, making sure that no one gets the chance to pawn off their drugs or illegal items through it.
Types of Shipments Freight Forwarders are Proficient in
Some freight forwarders have various limitations on shipment types that they can export or import. If you want to send your goods to Mexico, find out whether they have the right modes of communication to get them delivered safely. Some goods require road freight, while other may require air or ocean freight. Needless to say, there might come a time when you try to expand your business, make sure that your freight carrier has all the means to accommodate the increasing requests of your business.
Choose Us to Carry Your Freight in Mexico
We have been an industry-recognized name because of our years of experience in the freight field. Our services are more than adequate to ensure safe and speedy freight transportation to Mexico. All you have to do is contact us and tell your exact destination and we will take care of the rest.
Talk to the experts!
Cover and featured photo by Shutterstock