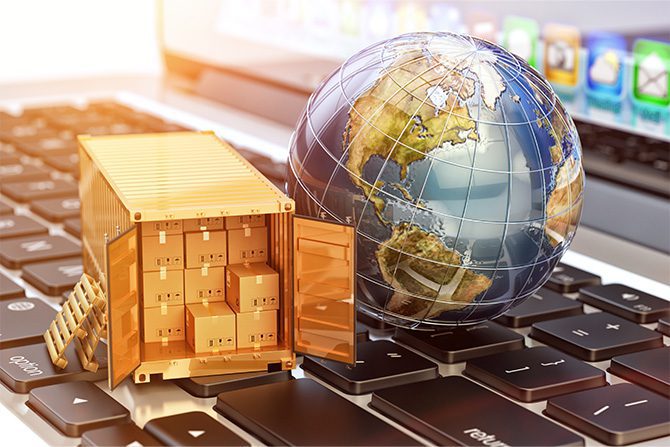 What is peak season in logistics?
Peak season in logistics is the period each year when there is a significant increase in demand for shipping capacity. It usually happens because of the holiday season, back-to-school shopping, and other seasonal events.
Peak seasons can have a significant impact on the logistics industry. It often leads to higher freight rates, longer transit times, and increased congestion at ports and terminals.
Peak season in the world
Peak season typically starts in August and runs through November. During this time, there is a surge in demand for goods on a global scale. It happens when consumers prepare for the holidays and back-to-school shopping. Consequently, it can lead to significant delays and higher costs for shippers.
How to prepare for peak season
Peak season is a critical time for businesses in the logistics industry. In fact, it can make or break a company's bottom line. It makes it all the more important to plan.
Here are some tips for planning a successful 2023 peak season:
1. Start planning early
The best time to start planning for peak season is now. It will give you plenty of time to assess your needs, identify potential risks, and develop a plan to mitigate those risks.
2. Understand customer demand
According to the survey by Deposco and Supply Chain Dive's studioID, it is not surprising that 44% of executives anticipate a decline in spending power, decreased consumer demand, fewer sales, and changes in how people make purchases given that inflation is once again one of the top national and worldwide issues affecting peak season.
What are your customers expecting from you during peak season? What are their needs? Once you understand your customers' demands, you can develop a plan to always be on time without affecting their supply chain or end customers.
3. Secure capacity early
One of the biggest challenges during peak season is securing accommodations. Start booking your freight early to ensure you can meet customer demand.
4. Have a backup plan
Things don't always go according to plan. So, understand that it is vital to have a backup plan in place. It could include having alternatives to move your cargo, multiple carriers, working with a third-party logistics provider, or having a contingency plan for unexpected events.
5. Communicate with your customers
Keep your customers updated on your shipping process and let them know what to expect during peak season. It will help to manage their expectations and avoid any surprises.
6. Be flexible
Things don't always go according to plan during peak season. Your goal should be to be flexible. It could mean adjusting your shipping schedule, changing carriers, or offering alternative shipping methods.
7. Monitor your performance
Monitoring your performance during peak season is crucial to meet your customer's expectations. It will help you identify any areas where you need to improve.
8. Collaborate with a reliable logistics partner
A logistics provider can help manage the complexities of peak season and ensure that shipments arrive on time. In that way, you can have a robust supply chain in any season.
9. Use the data and technology to your advantage
Use data from previous years to forecast sales and relate them to the industry's trends to determine what and how much will be demanded.
More automation investments are being driven by the impending labor crisis in transportation and logistics. In that way, automation can ease high-volume procedures, mitigate human error, and lessen reliance on labor.
Once you follow these tips, you can plan a successful 2023 peak season and prepare your business to meet increased demand.
Common Pain Points
Businesses often encounter pain points during peak season:
Increased demand
The increased demand for shipping capacity can lead to higher freight rates and longer transit times. Now, this can make it quite challenging to meet customer expectations, and it can also lead to lost sales.
Congestion
The increased demand for shipping can also lead to congestion at ports and terminals. What's worse, it can cause delays in shipments and lead to damage to goods.
Capacity constraints
Shippers may be unable to secure the capacity they need to meet customer demand. It can lead to delays and cancellations and tarnish customer relationships.
No space to book
Since demand is saturated, it is best to keep cargo handling with shipping lines with established itineraries and important routes from Mexico to other destinations worldwide.
External factors impacting peak season
Here's a quick look at factors that we can't control:
Weather conditions: Weather conditions can also impact peak season. For example, if there is a major storm, this could lead to port closures and delays in shipments.
Labor shortages: There are currently labor shortages in many parts of the world, which could impact peak season. Labor shortages could also impact shipment delays. After all, there may not be enough workers to handle the increased demand.
Increased demand: The holiday season is the busiest time of year for retail businesses. It is natural to expect a significant increase in demand for shipping capacity. It is especially true when consumers scramble to shop in the weeks leading up to Christmas.
Trade regulations: Changes in trade agreements can affect customs procedures. A solution could be to stay on top of trade regulations and ensure compliance.
Harnessing success in peak season
As peak seasons approach, companies find themselves at a critical intersection of success and challenge. The intricate dance of supply and demand during these busy times requires a well-orchestrated logistics symphony.
It is hard to overstate the significance of logistics in navigating peak season. It is the linchpin that holds the entire operation together. It also ensures a smooth flow of goods from the origin to the desired location. The idea is to move fast and ensure the product gets into the hands of eager consumers.
The art of managing peaks during high-demand seasons involves strategic maneuvering. Optimizing warehouse functions, staffing for peak periods, and using technology to refine route planning can go a long way toward improving efficiency. However, partnering with a logistics provider is one key puzzle that often ensures a triumphant peak-season operation. During peak season, a reliable logistics partner can make a huge difference and help you assert control over chaos.
The experience of our team at ILS has helped us overcome each challenge by adjusting to the needs of each customer. We accompany you to handle the complexities of the peak season.