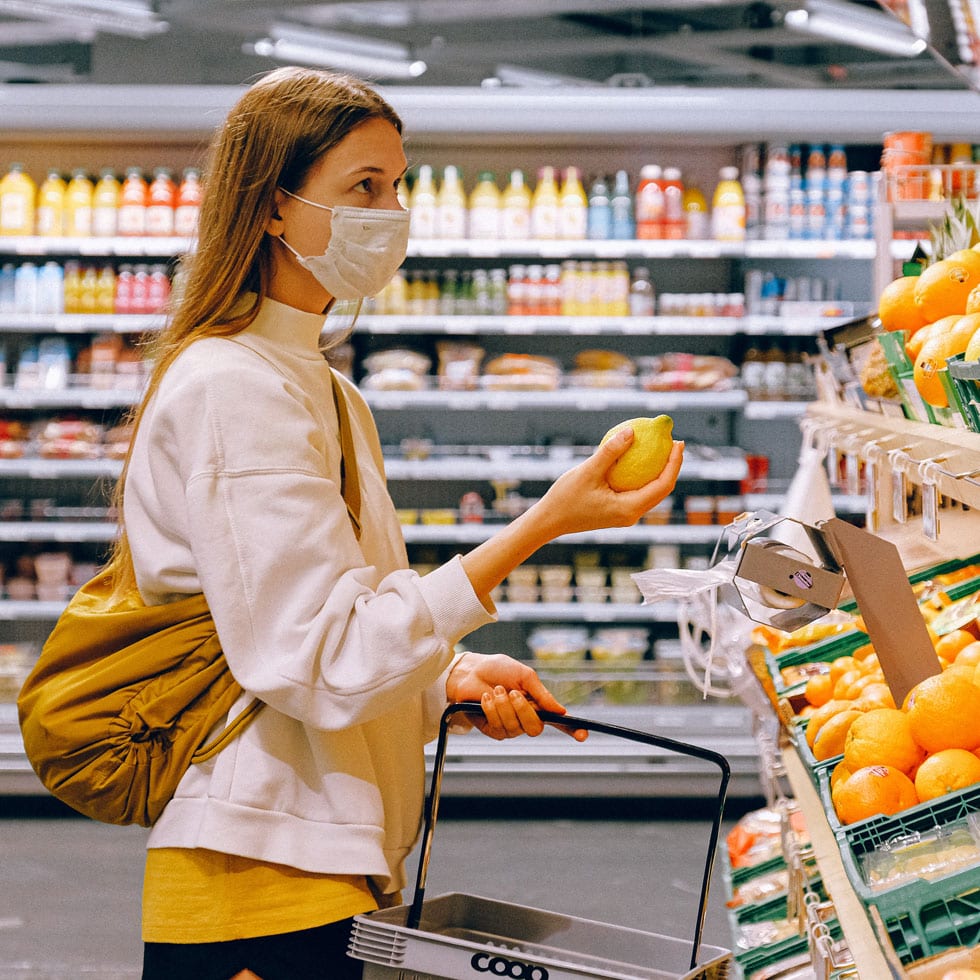 COVID-19's dramatic emergence all over the world continues to put a dent in countries' economies and healthcare systems. Logistics and freight companies are also suffering from the virus' impact. Since most countries have been following strict lockdown rules, big and small companies have been finding it increasingly difficult to continue operations.
The virus continues to disrupt how people obtain their goods. While instant disruptions were noticeable, few expected its impact to be as widespread as it has become. Initially, people were not able to get essential items like toilet paper and hand sanitizer. Now, however, some people expect another phase of disruptions, one that could potentially dent shippers, consumers, and logistics companies even further.
Predicting when and where COVID-19 will affect supply chains is slightly tricky. Most of these networks are interwoven, complicated, and hold the responsibility of moving a large volume of domestic and international goods. You can make all the predictions you want, but at the end of the day, gauging a logistics service's ability to adapt and transform quickly is not as simple as it seems. Several underlying variables could catch these companies off-guard and halt their operations.
Must read: The importance of being a logistics provider
The Pandemic is Not a Small Obstacle
While this outbreak will continue to create challenges for businesses globally, it could also offer them a chance to improve shipping operations and expenses.
People working in the supply chain industry are huddling together to try and determine what they can do to stay operational without interruptions. Sure, logistics companies face speed bumps quite regularly and know how to tackle them. COVID-19 however, is not a mere speed bump, it is a significant interruption with massive financial implications if companies do not make adjustments and keep on importing and exporting goods.
To claim that this pandemic has rattled corporate executives would be underplaying the scenario. And in case they are not, it is high time that they start taking things seriously. So far, no one knows which direction freight and logistics companies are heading towards. Sure, most of the industry is still functional, but businesses can only ensure their longevity by making rapid off-the-cuff decisions regularly. When making these decisions, executives must consider the safety of logistics providers, suppliers, employees, and especially the customers. They should also take into account the long term survival of their company in the event that the pandemic lasts longer than a few months.
Notable Challenges that Supply Chains are facing
It is abundantly clear that the Coronavirus could well and truly become the mother of all disruptions for local and international supply chains. According to the World Bank's statements, China was responsible for over one-third of worldwide trade. In case factories do end up shutting down, experts predict that there could be a significant increase in costs, which could end up at around $11 trillion.
That being said, the real question arising from this is, "How will businesses be able to handle added costs of such a high magnitude?" Here are some critical questions that every supply chain executive should ask themselves to create and implement effective plans.
What should companies do to soften the blow on their profits?
How will the outbreak affect sales and overall revenue?
What will the intrinsic, variable, and fixed costs be if a company plans to change its supplier?
Is there any plan B in place? How long will it take to implement it?
Although these questions directly arise because of the current fears over this virus's spread, some companies could perhaps be asking themselves more probing questions. One of these questions is if there should be a flexible supply chain, one that allows businesses to battle with ongoing challenges while providing services?
While most companies have not come up with the answers to these questions, it is vital to keep them in mind as it will help organizations operate around the roadblocks and restrictions the pandemic has brought about.
Are Freight Technologies the Future for Shipping Companies?
Even though making short term predictions for the shipping sector is virtually impossible, industry experts believe that post-coronavirus days will be heavy on digital disruption. With the impact of this crisis, it would not be a far stretch to imagine a world where new freight technologies and robotics might be the only way to move forward.
Be it the trucking industry, shipping, or ports; demand in the industry is lower than ever. Expect to see significant disruptions in all of these sectors down the line. However, it isn't necessarily a bad thing. Technological and digital advancements were already overdue in this field, and the crisis will only catalyze the process of bringing them about.
Expect the changes to be threefold. One of the first steps would see companies investing in artificial intelligence software and freight technologies. Introducing these elements is vital as they increase resilience, reduce shock, and allow companies to manage inventories more efficiently. It will also offer convenience in tracking timing and rates while shipping.
Higher investments in these areas will lead to an automated transportation sector. It will also pave the way for independent shipping. Not only is automation efficient and cheap, but it is also capable of solving several problems that companies otherwise have difficulty tackling.
What Does the Future Hold for Shipping Companies?
For now, it seems like the global economy is at a standstill. Several logistics providers continue to operate in whatever way they can, distributing and producing in various regions as the virus spreads in some places and shows signs of subsiding in the others.
With no certainty as to how long this crisis will last, the best bet for every shipping company would be to become as agile as they can. What this means is, they should utilize their data and implement it to logistics systems and try working their way around the pandemic's restrictions. Digital transformation is the only way to go and could be the future for all shipping companies once COVID-19's impact comes to an end.
Are you ready for a restart? Anticipate your next move talking with us today!