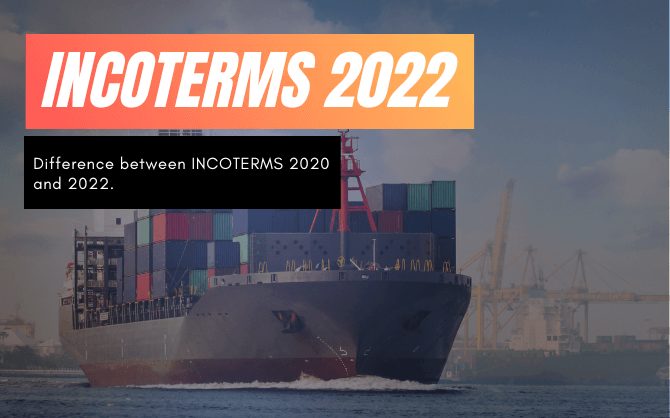 As you may already know, Incoterms are a set of rules, created by the International Chamber of Commerce (ICC), that defines the responsibilities of buyers and sellers around the delivery of goods. Incoterms in force nowadays are the Incoterms 2020. Incoterms are generally modified every 10 years. The current version is in place since January 1st, 2020.
Here are the most Frequently Asked Questions regarding Incoterms in 2022:
What are the most common Incoterms for ocean shipping and air shipping?
The most common Incoterms for Ocean Shipments are: EXW, FCA, FAS Y FOB
For Air Shipments, Incoterms commonly used are: EXW Y FCA
Which Incoterms are needed to cross-border?
Incoterms related to land transport are the following: EXW, FCA, CPT, CIP, DAP, DPU, and DDP.
The choice of one of these depends entirely on the negotiation between the Shipper and the Consignee (CNEE).
On what kind of agreements or documents can you find the Incoterms?
Incoterms are established on invoices, certificates, and customs clearance documents.
What's the meaning and importance of CIP INCOTERM?
The meaning of CIP is Carriage and Insurance Paid.
This denotes that the shipper bears the expenses until delivery at the agreed place of destination, that is, the expenses at origin, export clearance, and international freight. This insurance is mandatory and must be covered by the shipper. On the other hand, the CNEE is in charge of the import formalities and the delivery to the destination, assuming the risk from the THC in origin.
This INCOTERM, with respect to the 2010 version, only changes the insurance coverage. In this case, the insurance, in addition to being mandatory, must contain the same coverage as those provided by Clauses A of the Institute Cargo Clauses (ICC), and the merchandise must be insured until delivery to the carrier at the destination.
When are the terms established as FOB Job Site or Destination Port on a purchase coming from overseas, who's responsible for the freight?
In a FOB (Free on Board) shipment, the responsibility for paying the International Freight is the CNEE.