When it comes to running a business, partnerships are key, and that includes choosing the right carrier to partner with. It is, in fact, one of the most important factors to ensure the proper operation of the entire supply chain. Choosing the appropriate shipping carrier(s) is critical to optimizing your shipping strategy. The carriers you use are determined by a number of factors, including what you're shipping, where you're shipping to (and from), how much your packages weigh, and how large they are, only to name a few factors.
Each carrier has advantages and disadvantages, and it can be difficult to determine which one is best for you. But don't worry! In this article, we'll go over the 5 most important key success factors to choose the correct carrier.
What does a Carrier do?
A carrier is responsible for getting your packages from Point A (the shipper) to Point B (your customers). The major shipping carriers that cover the US and international regions are USPS, UPS, FedEx, DHL, and others.
There are, on the other hand, other types of transportation companies that specialize in moving heavy equipment, such as construction machinery, auto parts, and industrial equipment. These businesses operate in a similar manner to commercial carriers, but in a different arena. These companies are fully immersed in the B2B operations and will be the object of this article.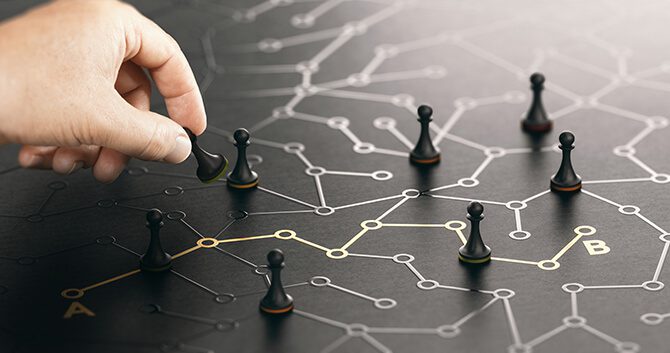 The role of a carrier is to move your merchandise from Point A to Point B.
How to Choose the Correct Carrier for Shipping?
Up next, we will go over the five most important factors to consider when choosing a carrier for national and international transportation.
1 – Make sure they use modern fleet and cutting-edge technology
The main mistake a carrier can make is using trucks in poor condition. In the logistics and transportation industries, delays, accidents or damaged merchandise are the most common mistakes that can happen. Much of these issues can be avoided using a modern fleet and cutting-edge technology. Before hiring any company, make sure to ask the right questions to find out if your carrier is using modern equipment. A good practice would also be to ask for regular maintenance programs in order to keep their fleet in good condition.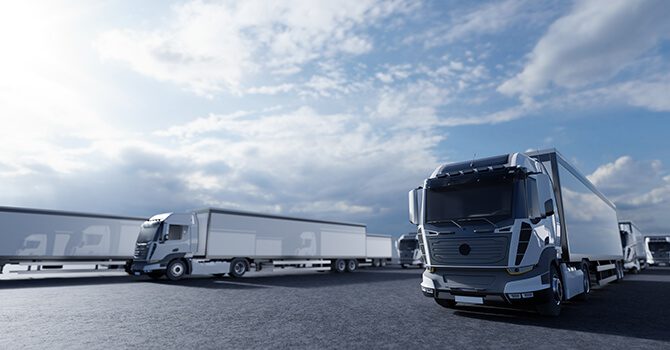 As a carrier, always look to maintain a modern fleet.
2 – Customer Service & Real-Time Tracking
As a shipper, you want to make sure that the company that will transport your items offers good customer service. Good customer service in the transportation industry is maybe even more important than price. Unexpected events happen all the time, especially in the transportation business. Customer service entails maintaining constant communication with the customer, even when nothing bad has happened. That's proactive communication. Thanks to technology, there are nowadays many ways to automate those actions. With a good TMS (Transportation Management System), carriers can provide real-time tracking, updated status, and automatic e-mail notifications.
Customer service plays a major role when choosing a carrier as a partner. 
3 – Insurance Costs and Compliance
When transporting your merchandise you want to make sure all the insurance costs and compliance are in order. Freight insurance is a good way to protect your customers and your business from loss or damage to your freight while in transit. There is an extra charge of course, and it is typically based on the declared value of the goods being shipped. Most freight insurance plans are provided by third-party insurers. Make sure that the insurance you buy applies to all the merchandise for damages or loss.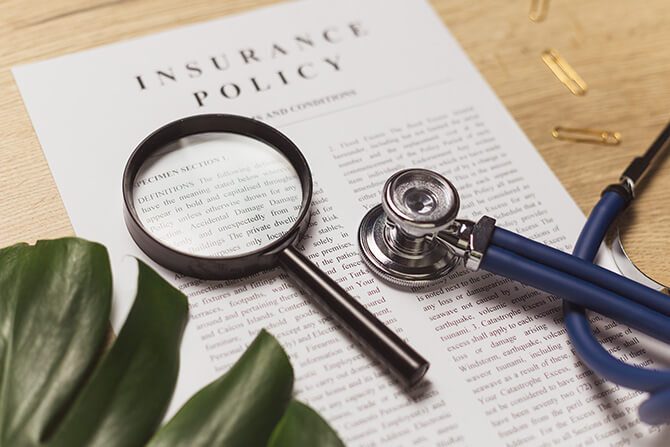 Freight insurance is a good way to protect your merchandise while in transit.
4 – Qualified Drivers and Shipping Reputation
In an article from the American Trucking Association, it is reported that the trucking industry – responsible for transporting over 70 percent of goods in the US – faces a serious shortage of qualified drivers. It is not only difficult to find truck drivers, but it is also critical to have qualified drivers. The current fleet of drivers is aging, with no one coming up through the ranks to replace them. Demographics are working against the industry with the average age of a U.S. commercial driver being 55 years old. Will autonomous trucks be the solution in the near future? We don't know, but on the meantime, always make sure to ask for your driver's profile and reputation before shipping any expensive or sensitive items. For a quick check of your carrier's safety records, head over the Federal Motor Carrier Safety Administration (FMCSA) website.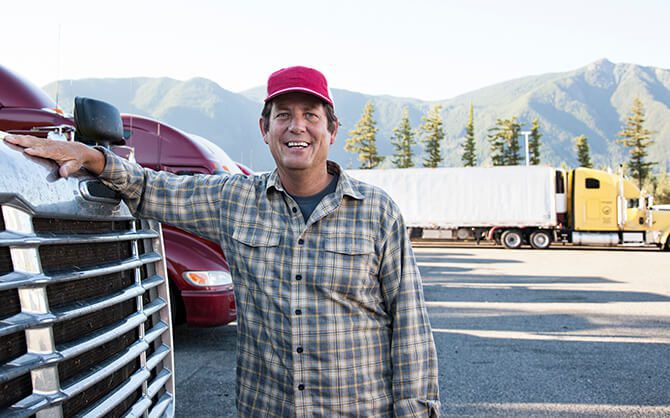 There is currently a truck driver shortage hitting the U.S. transportation industry.
5 – Price
When you get a quote for a transportation service, price is probably the most subjective factor. As previously stated, other factors such as having a modern fleet or providing excellent customer service can override the importance of price when looking for a reliable carrier. When it comes to decision-making, however, price is always a major factor. In the end, what you are really looking for is to have your merchandise safely being transported from point A to point B. So, even if you receive lower quotes from other companies, always choose the one with the highest overall score based on the five factors listed in this article.